Joined

Jun 30, 2015
Messages

892
Reputation

28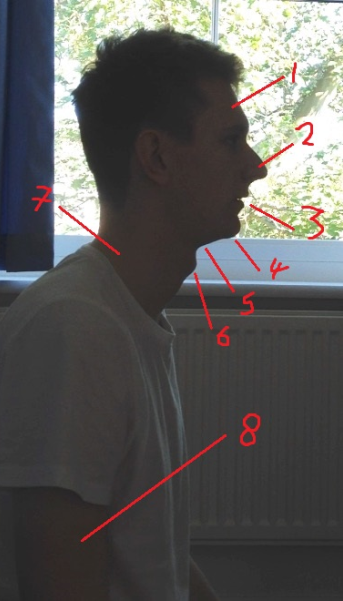 1.
A sloped forehead, similar to the rounded head of our feathered friends.
2.
Curved downwards and over-protruding, the bird's nose is one of the more defining features.
3.
As seen in many parrot species, the upper beak is further forward, just like the lips of the bird profile.
4 & 5.
The combined recessed jaw and low hyoid bone exhibits the rounded shape of an avian head.
6.
Some birds have prominent bones in their upper chest, mirroring the prominent Adam's apple.
7.
Forward head posture. Another key feature. 
8.
Long and spindly limbs. Seemingly incapable of supporting the bird's body in day-to-day activities.
Remember:
The bird
always
looks worse in
n
a
t
u
r
a
l
light outdoors.