Joined

Oct 10, 2015
Messages

2,040
Reputation

39
So we've all been redpilled about the brutality that is life for the average male. Once we learn about Briffault's Law, 80/20 Rule, Hypergamy, the BS that is game/pua, etc. we can follow with our best response: understanding the importance of looks and looksmaxxing. 

Now LOOKS play a crucial role specifically in how the 80/20 Rule works: 

** Women deem 

80%

of men 

BELOW AVERAGE

**

(Edit: That means that 80FUCKING% of MEN, the 

other half

of their species, is LESS THAN 5/10. So from 5/10 BELOW. Where do YOU fit, boyo?)

Thus, unless you are part of the top 20%, fully-fledged, you will have to consider other secondary aspects of attraction to guarantee relative success with women (whether LTR or slaying). These are: "being NT", having common interests (lol), and most relevant is NICHE (bbc/beard/height/2+looks/race-adinfinitum-game). 

Nevertheless, the main factor that  definitely ensures your success with women is whether or not SHE WANTS TO FUCK YOU. 

Obviously if you are a top 20%-er you will slay easily. Women will want to fuck you regardless of what you say or do with little to no possibility of being rejected or judged harshly. And Niche-game works in that sense as well. 

However, the best example we can use to verify women's (potentially voracious) sexual appetite is with MM experiments and anecdotes.

We can agree on this. 

Then why do I have to come to this site and see this backpedalling bluepilling:

(

AN ACTUAL QUOTE FROM user Rolex: 

[font=Open Sans', Verdana, Helvetica, 'Sans Serif]"This goes the other way for females, they can always assume a guy wants to fuck them[/font]

[font=Open Sans', Verdana, Helvetica, 'Sans Serif]But guys can't[/font]

[font=Open Sans', Verdana, Helvetica, 'Sans Serif]

It's a lot easier to expect the worst,

99% of the time if a girl likes you she will let you know

[/font] [font=Open Sans', Verdana, Helvetica, 'Sans Serif]This has never ever failed me[/font]

[font=Open Sans', Verdana, Helvetica, 'Sans Serif]

It's universally accepted that women don't like sex as much as guys do

"

[/font]

[font=Open Sans', Verdana, Helvetica, 'Sans Serif]

(Also, this from Chadimir Thundercovksy:

[/font]

[font=Open Sans', Verdana, Helvetica, 'Sans Serif]

[font=Open Sans', Verdana, Helvetica, 'Sans Serif]

"[Red Pill] this machine makes multiple pornstars cum

instantly:

[/font]

[/font]

[font=Open Sans', Verdana, Helvetica, 'Sans Serif]

[font=Open Sans', Verdana, Helvetica, 'Sans Serif]

[font=Open Sans', Verdana, Helvetica, 'Sans Serif]and guess what? all it does is vibrate on their clit\")[/font]

[/font]

[/font]

Honestly this is disturbing. [size=small]The fact that this site serves as a potentially legitimate resource that many have used for years (sluthate) 

[/size]

[size=small]

and still has users THIS ignorant and bluepilled... JUST LOL I guess.

[/size]

[font=Open Sans', Verdana, Helvetica, 'Sans Serif]

[font=Open Sans', Verdana, Helvetica, 'Sans Serif]

[size=small]I could relate a story or two, but I've no proof. 

[/font][/size][/font]

[font=Open Sans', Verdana, Helvetica, 'Sans Serif]

[font=Open Sans', Verdana, Helvetica, 'Sans Serif][size=small]So I'll use "@[size=small][font=Open Sans', Verdana, Helvetica, 'Sans Serif]Sui Generis II

"

as a first "local" example with his most recent thread.[/font]

[/size]

[/font][/size][/font]

[font=Open Sans', Verdana, Helvetica, 'Sans Serif]

[font=Open Sans', Verdana, Helvetica, 'Sans Serif][size=small][size=small][font=Open Sans', Verdana, Helvetica, 'Sans Serif]http://lookism.net/Thread-LOL-It-shouldn-t-be-this-easy[/font]

[/size]

[/font][/size][/font]

[font=Open Sans', Verdana, Helvetica, 'Sans Serif]

[font=Open Sans', Verdana, Helvetica, 'Sans Serif][size=small][size=small][font=Open Sans', Verdana, Helvetica, 'Sans Serif]"IT SHOULDN'T BE THIS EASY" LOL[/font]

[/size]

[/font][/size][/font]

[font=Open Sans', Verdana, Helvetica, 'Sans Serif]

[font=Open Sans', Verdana, Helvetica, 'Sans Serif][size=small][size=small][font=Open Sans', Verdana, Helvetica, 'Sans Serif]
[/font]
[/size]
[/font][/size][/font]
[font=Open Sans', Verdana, Helvetica, 'Sans Serif]
[font=Open Sans', Verdana, Helvetica, 'Sans Serif][size=small][size=small][font=Open Sans', Verdana, Helvetica, 'Sans Serif](THIS IS ALSO THE SAME GUY THAT (ALLEGEDLY? WE BELIEVE YOU BRAH) HAD  A RANDOM GAL GET ON A PLANE TO "MEET" HIM. )[/font]
[/size]
[/font][/size][/font]
[font=Open Sans', Verdana, Helvetica, 'Sans Serif]
[font=Open Sans', Verdana, Helvetica, 'Sans Serif][size=small][size=small][font=Open Sans', Verdana, Helvetica, 'Sans Serif]

In the example above, this slayer is cucking a chad. 

[/font]
[/size]
[/font][/size][/font]
[font=Open Sans', Verdana, Helvetica, 'Sans Serif]
[font=Open Sans', Verdana, Helvetica, 'Sans Serif][size=small][size=small][font=Open Sans', Verdana, Helvetica, 'Sans Serif]
[/font]
[/size]
[/font][/size][/font]
[font=Open Sans', Verdana, Helvetica, 'Sans Serif]
[font=Open Sans', Verdana, Helvetica, 'Sans Serif][size=small][size=small][font=Open Sans', Verdana, Helvetica, 'Sans Serif]
[/font]
[/size]
[/font][/size][/font]
[font=Open Sans', Verdana, Helvetica, 'Sans Serif]
[font=Open Sans', Verdana, Helvetica, 'Sans Serif][size=small][size=small][font=Open Sans', Verdana, Helvetica, 'Sans Serif]

Now why on earth would women, since the advent of the sex revlution and online "dating", come out and OPENLY fuck "random" guys?

[/font]
[/size]
[/font][/size][/font]
[font=Open Sans', Verdana, Helvetica, 'Sans Serif]
[font=Open Sans', Verdana, Helvetica, 'Sans Serif][size=small][size=small][font=Open Sans', Verdana, Helvetica, 'Sans Serif]Its because they are not fucking "guys", they are fucking CHADS (or whatever guy appeals to her personal niche/taste). [/font]
[/size]
[/font][/size][/font]
[font=Open Sans', Verdana, Helvetica, 'Sans Serif]
[font=Open Sans', Verdana, Helvetica, 'Sans Serif][size=small][size=small][font=Open Sans', Verdana, Helvetica, 'Sans Serif]

Remember: 80/20. You either are desirable, or you are not. 

[/font]
[/size]
[/font][/size][/font]
[font=Open Sans', Verdana, Helvetica, 'Sans Serif]
[font=Open Sans', Verdana, Helvetica, 'Sans Serif][size=small][size=small][font=Open Sans', Verdana, Helvetica, 'Sans Serif]

Now, a guy like Rolex would attempt to retort with this actual quote:

[/font]
[/size]
[/font][/size][/font]
[font=Open Sans', Verdana, Helvetica, 'Sans Serif]
[font=Open Sans', Verdana, Helvetica, 'Sans Serif][size=small][size=small][font=Open Sans', Verdana, Helvetica, 'Sans Serif]"[font=Open Sans', Verdana, Helvetica, 'Sans Serif]of course that applies[/font][/font]
[/size][/font][/size][/font]
[font=Open Sans', Verdana, Helvetica, 'Sans Serif]
[font=Open Sans', Verdana, Helvetica, 'Sans Serif][size=small][font=Open Sans', Verdana, Helvetica, 'Sans Serif][font=Open Sans', Verdana, Helvetica, 'Sans Serif]

However if women wanted to fuck as much as guys did they would fuck incels too

"

[/font][/font]
[/font][/size][/font]
Some redpilled people indeed. 
Women and men are not sexually stimulated on a comparative sense. 
Men, as proven numerous times (especially recently) will dig very deep down and low to get ANYTHING. 
Women, on the other hand, have TWO sides to how they behave sexually:
Alpha FUCKS & Beta BUCKS (redpill101)
If you are "decent looking", then women will not get turned on on cue for you. They'll get horny sporadically during ovulation, desperation or whatever. 
Even then, she will view her interaction with you on a transactional level. She will sleep with you to gain some ALTERNATE benefit that does not fulfill her sexual pleasure (free meals, status, to-not-say-she's-single, parental pressure, etc...). 
With the quintessential CHAD (or a guy that appeals to her on a prime-lust sense), she will want to fuck you. Period. No dinner, no movie, no "let's wait". It will get to a point where YOU will have to tell her to stop (and admittedly its borderline frightening). Nothing is crazier than a horny woman.
So why do some men, even post-redpill, not realize this? 
They have never been with a woman that wanted to fuck their brains out. I'm not talking about a "gf", a half-drunk skank at a club, or a desperate slutty chubby/butterface.
I'm talking about witnessing, and experiencing first person (or otherwise?), a woman tenaciously and aggressively wanting to fuck them. Repeatedly.
And women have always had this lust, but it is only visible for the men she desires (the ones that appeal to her/them on a general sense, aka CHAD; or ones that appeal to her niche). 
It will get to a point where these ladies will "act like a dude"
[font=ProximaNovaCond, sans-serif]College Girl's PowerPoint "Fuck List" Goes Viral[/font]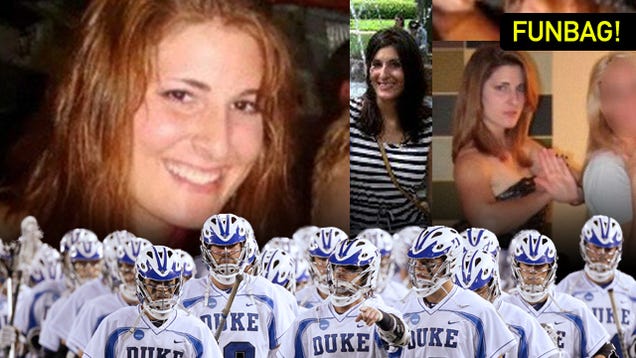 https://www.google.com/url?sa=i&rct...8OkLSgns7wYE73qXL3cWcI4A&ust=1454634942322173
User Nylis' Thread: (Couldn't have found a much clearer "local" example with a better wording, grats m8)
http://lookism.net/Thread-Getting-addicted-to-omegle-and-how-girls-are-now-masturbating-online
QUOTE
from user "@Nyhil":
[font=Open Sans', Verdana, Helvetica, 'Sans Serif]
"
The amount of validation I have been receiving on omegle is insane. 

[/font]
 Girls don't watch porn lol. They go on omegle to masturbate together with online international chad.
Fat creep guys and ugly men are now starting to get tired of getting insta rejected, or skipped, by girls, and are leaving the site. Now you can barely see an ugly or fat guy on the site. Hypergamy at its finest. 
I can't even remember the last time I watched porn.
When I get horny I go on omegle and cum together with a horny girl.

Also some redpills for you:
Girls will do anything for a chad.
Fuck her ass, eat her pussy juices (girls get
real
wet), play slave game (a game I invented there and is starting to grow in popularity),
do all positions
, etc.
Just lol a girl would spend her night with a online

strange chad

than give pleasure to a nearby incel friend.
And of course, his painful to read sig:
[size=small][font=Open Sans', Verdana, Helvetica, 'Sans Serif]

"True romance, being desired and being the object of females' sexual fantasies, is the most precious thing in existence, since women's sexuality revolve around making their loved one cum and giving him pleasure. Only a few men get to have that, the genetic elite. No need to prove yourself worth of her love, no need for money, status, no arguing, just love, companionship and passionate sex."

[/font]
[/size]
[font=Open Sans', Verdana, Helvetica, 'Sans Serif]So now what does this mean? Do you have to be CHAD to get A girl?[/font]
NO
. 
CHAD has
options
: They can either SLAY or LTR. 
[font=Open Sans', Verdana, Helvetica, 'Sans Serif]Average dudes who successfully LOOKSMAXX and/or run Niche-game (with NT?lol) can get into relationships with the few women that want to fuck them genuinely. [/font]
So if a girl is "into you", but she does not want to fuck you... bad news buddyboyo.
Now for the bluepilled beta-cuck, the mangina, the whimpy-"man", the WKs, etc.
THIS IS HOW WOMEN THINK OF YOU. 
A)
 As a Borderline ASEXUAL nuisance at best 2nd. 
[font=Open Sans', Verdana, Helvetica, 'Sans Serif]
[/font]
B) 
As a Sperm-donor, a wallet, and a public appearance dummy at best 1st. 
[font=Open Sans', Verdana, Helvetica, 'Sans Serif]
[/font]
C) 
Or as a RAPIST at worst. 
[font=Open Sans', Verdana, Helvetica, 'Sans Serif]JUST LOL @ these articles (inb4 YES-means-YES lol)[/font]
[font=Open Sans', Verdana, Helvetica, 'Sans Serif][size=small][font=Open Sans', Verdana, Helvetica, 'Sans Serif][font=Lato, Helvetica, Arial, sans-serif]

"Is it Possible That There Is Something In Between Consensual Sex And Rape…And That It Happens To Almost Every Girl Out There?"

[/font][/font][/font][/size]
[font=Open Sans', Verdana, Helvetica, 'Sans Serif]

[font=Open Sans', Verdana, Helvetica, 'Sans Serif]http://totalsororitymove.com/i-had-an-un...pe-victim/[/font]


[/font]
[font=Open Sans', Verdana, Helvetica, 'Sans Serif][font=Open Sans', Verdana, Helvetica, 'Sans Serif]http://totalsororitymove.com/i-thought-i...-raped-me/[/font][/font]
[font=Open Sans', Verdana, Helvetica, 'Sans Serif][font=Open Sans', Verdana, Helvetica, 'Sans Serif]http://totalsororitymove.com/is-it-possi...out-there/[/font][/font]
[font=Open Sans', Verdana, Helvetica, 'Sans Serif]SO GET TO IT. [/font]
[font=Open Sans', Verdana, Helvetica, 'Sans Serif]EITHER LOOKSMAXX AND DO YOUR BEST and focus on the women that show interest in fucking you, or conform with your cope of "WELL WOMEN HAVE LESS TESTOSTERONE. SO THEY DON'T LIKE TO FUCK AS MUCH AS WE DO". [/font]
[font=Open Sans', Verdana, Helvetica, 'Sans Serif]Men can fuck almost anything (WK's have expanded the spectrum of mating for men). [/font]
[font=Open Sans', Verdana, Helvetica, 'Sans Serif]Women can spread their legs for a "decent fella". [/font]
[font=Open Sans', Verdana, Helvetica, 'Sans Serif]

But Women will only fuck CHAD (or "HER Man"). 

[/font]
[font=Open Sans', Verdana, Helvetica, 'Sans Serif]

COPE. 

[/font]
[font=Open Sans', Verdana, Helvetica, 'Sans Serif]

(P.S.: I will now start using the block feature. THANKS MODS). 

[/font]