Joined

May 10, 2016
Messages

639
Reputation

0
When White armies fight each other: Ordered, honour-based combat
White armies march towards each other in plain sight and kill each other with dignity:
When White men want to settle a dispute they have a gentlemanly duel:
Germanics had duels to settle disputes, with certain rules such as whoever gets first blood loses, or first to have their shields broken.
https://en.wikipedia.org/wiki/Trial_by_combat
Notice if you look through this wikipedia about duels you don't see a section for ethnics
Now, when ethnics fight they use deception.
In the Vietnam war, Charlie squats in the bushes... or in a hole
Or they set booby traps to kill American soldiers without confronting them
[img=805x922]
http://www.echo23marines6569.org/files/punji.jpg.jpg[/img]
Chinese military bible Art of War: "All war is based on deception"
Who are the bigger pack-attackers, Arabs or Niggers? The jury is out...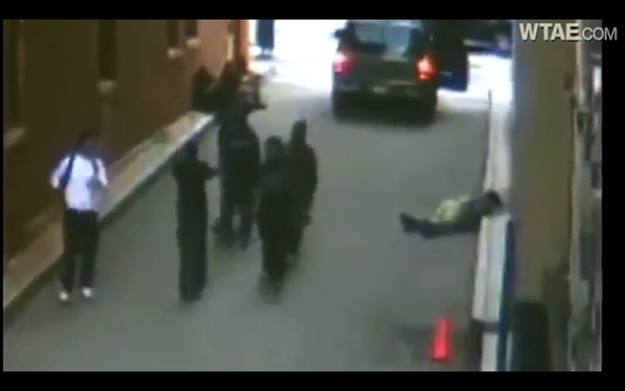 Why don't ethnics fight with honour? I'll tell you why.
It's because when White people fight, it's for a purpose. It has meaning. It is to settle a dispute or conflict.
When ethnics fight, it's just ethnics gonna ethnic. Ethnics only care about staying alive so they can propagate. An ethnic will NEVER die for an ideal, for a purpose, or as a patriot.