Bryon Widner was one of America's most violent and well known white supremacists, and his heavily-tattooed face displayed it proudly.
But after shunning his racist beliefs, he was still unable to get work because of his facial scarring, and went through a long and complicated journey to have the tattoos removed, in the hope of starting his life anew.


http://www.dailymail.co.uk/news/art...iminal-tuns-time-16-months-laser-surgery.html
White supremacist music band Prussian Blue girls dropped racism after smoking marijuana.
http://www.mirror.co.uk/news/real-life-stories/nazi-twins-lynx-and-lamb-gaede-941546
In 1996, a black teenager protected a white man from an angry mob who thought he supported the racist Ku Klux Klan. It was an act of extraordinary courage and kindness - and is still inspiring people today.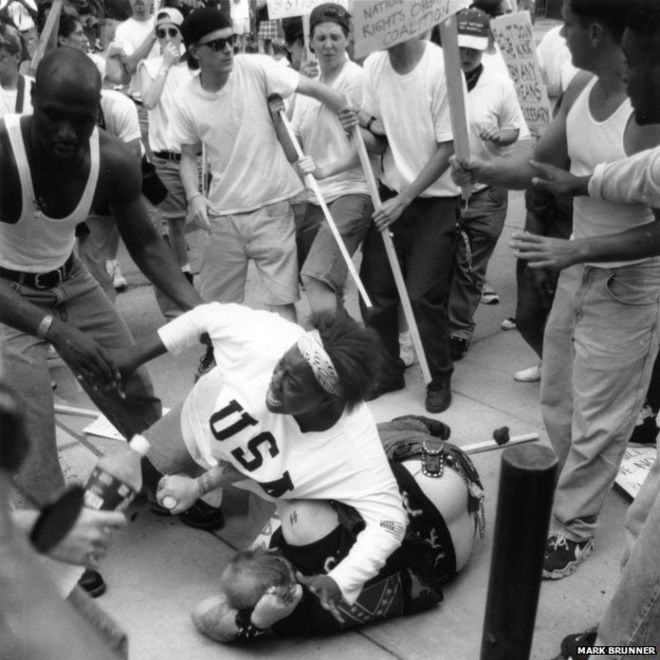 http://www.bbc.com/news/magazine-24653643