Joined

Nov 5, 2015
Messages

4,290
Reputation

9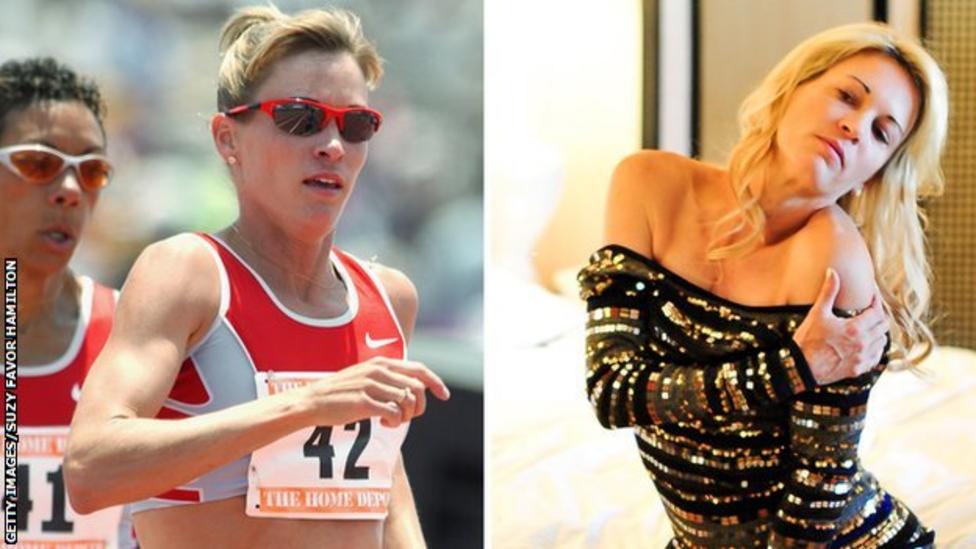 Suzy Favor Hamilton was

a middle-distance runner who represented the US in three Olympic Games before becoming an escort in Las Vegas as she struggled with bipolar disorder.

I did everything at a mile a minute and couldn't focus for the life of me. Growing up, I lived with an eating disorder, had suicidal thoughts and a suicide attempt in college, then experienced severe anxiety when I raced. But I kept it all in, trying to maintain the facade of the perfect Midwestern girl, strong and powerful.

I won a lot, but tended to "choke" at the big, big meets. I didn't know why and it ate at me. My body would just tighten up on me unexpectedly towards the end of a race. Like I was running with a piano on my back. I even fell on purpose in the 1500m final at the Sydney Olympics when, as the favourite, I knew I would not medal with 50 metres to go.

Finally, in 2005, I got pregnant. Having a child would be my way out. This was my excuse, and I could not wait to be a mom. I would have a baby, maybe two, and live a life of perfect happiness.

But that's not what happened

.

Soon, I saw a doctor, was

diagnosed with post-partum depression, put on anti-depressants,

and things improved. Years passed. Triggers intensified. I was getting by, but had grown to detest the side-effects. I felt fat, sluggish, unmotivated. I stopped taking the drug that had been keeping me somewhat stable.

It didn't take long, but before I knew it, I was in that dark place again.

Suicidal.

Triggers everywhere. My marriage was deteriorating.

My family was driving me crazy

. I had a modest speaking career, but they insisted I not publicly speak about my mental illness or my brother's bipolar and suicide. I hated my real estate job. I just wanted to escape.

How had I been missing out? Freedom. I wanted sex. It was all I could think about. Our marriage was on fumes.


I asked for and was granted permission to stray. An open relationship we would try

. Divorce was not an option, not for my daughter or for business. To keep things steady, or at least seemingly steady. Over the next six months, I made several trips to Las Vegas on my own. First meeting with a male escort, then hooking up with men I met at casino bars, then insisting on gifts in exchange for sex. And then the light bulb flashed. I wouldn't hire the escort.

I would be the escort

.

Within months, I was the number two-ranked escort in Vegas (yes, there actually are rankings out there), and top 10 in the world. I was never happier, never higher, never more alive.

For the first time in my life, I was independent, could take care of myself. I loved the taboo, the riskiness, the slight danger to it all, and I always had to take it a step further. It was never quite enough.

The money was intoxicating, but not the driving force. It was the thrill, the risk, the taboo, the attention, the power, the sex.

All the while, an infuriated Mark covered for me, protecting my reputation, raising our child, keeping the real estate business going on his own, while I was off, totally out of control.

A year into my life as an escort, I was outed by a jilted client. A tabloid told of my activities to the world. My life had been taken away.
Suicidal thoughts crept back in

. The world came crashing down on me. My husband would leave, take my child, my parents would abandon me, as would my friends, or so I believed.

To save these relationships, I felt compelled for once to seek help, even if for appearance sake.

But within a couple of weeks, I was diagnosed with bipolar disorder

https://www.bipolaruk.org/

, weaned off the anti-depressant that the doctor believed had driven me to a mostly constant manic state over the past year and a half.

The process of recovery would begin, slowly, with several bumps and relapses along the way.

My husband did not leave. He did not take my daughter from me. My parents failed to understand why, but they stuck with me, loved me the best they knew how.

Friends bailed on me, but many remained, though confused by it all. I had some support in the athletics world, but some considered me an embarrassment to the sport and wanted me to just go away. I also had to quit the real world job as it was not good for my bipolar.

How did the sweet, innocent Suzy wind up here?

My bipolar is manageable now. I learned to feel no shame for what I did. Regrets yes, but no shame. Shame holds you back and prevents recovery.