Joined

Sep 11, 2015
Messages

8,556
Reputation

207
All the guys I know who can dunk are slayers, can't be a coincidence.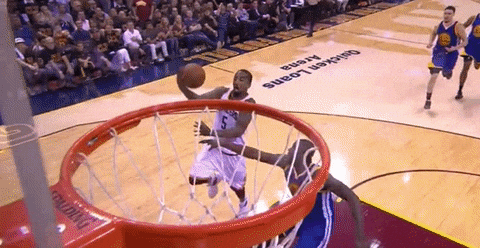 In order to dunk, you need to check off pretty well all or most these things;
a)
healthy prenatal T levels -
 fast twitch muscle is something that more or less can't be developed. You can only train the existing fibers you have, not grow more fast twitch fibres. 
b)
healthy DHT levels
- Low bodyfat and healthy overall muscular development. No fat, cortisol bloated fucks can dunk
c)
Low E
- long arms, long legs. Estrogen is responsible for causing bone maturation during puberty. Those with lower estrogen grow longer wingspans, humeri and tibias.
d)
High hgh
- Big hands, overall taller frame
So here's the deal. This is can be divided into categories in which one can compensate for another so you fit into a slayer.
Let's say you're a 5'10 guy. On this site 5'10 is considered genetic trash, and likewise 5'10 people would on average have less dunking potential than say 6'4 people on average. 
However, this can be overridden if your prenatal T levels and DHT levels are so good that they cause you to be an explosive beast that can still dunk in spite of being a manlet. healthy T levels = big cock, high fighting success etc. so an exception is made for this specimen because you have an elite averaged hormonal profile nonetheless.
But if you're not that high T but just a plain tall guy with some decent coordination, well you still make the cut as long as you can dunk because women primitvely love height and associate it with genetic superiority.
bonus: dunking at an early age = tons of validation and confidence that promotes healthy brain wiring. Very likely to be NT