Joined

Jun 30, 2015
Messages

99
Reputation

0
There's a two-part documentary that is currently airing here in Quebec (French speaking province of Canada) that is all the rage. It follows the dating habits of 6 single men and women between the ages of 19 and 24 in this age of Tinder/Facebook/Instagram, etc. This stuff is nothing new to us lookism folks but a lot of bluepillers out there are absolutely SHOCKED at the stuff that is going on. It's a serious dose of Redpill for them to swallow.
[img=640x383]
http://storage.journaldemontreal.co...INAL.jpg?quality=80&version=5&size=968x[/img]
[img=18x15]
http://************/images/spacer.g...INAL.jpg?quality=80&version=5&size=968x[/img]
The slut on the right (One of the 6 singles being followed on the show) is a Promo girl and a whore who uploads a gazillion selfies on her Facebook page looking for likes. Says she use to be monogamous but has decided to 'focus on herself' from now on. 'I'm not sleeping with every single guy out there but I plant seeds here and there with the best looking ones and see what happens'. Refers to the guy she sees not as boyfriends but 'trial and errors'. She admits she has contracted Chlamydia.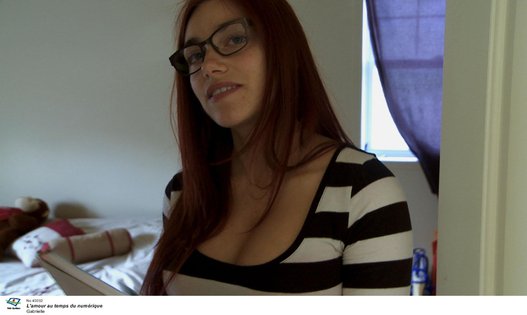 The mother of all train wrecks. Literally. A 21 year old single mother who's fucked so many men that she's not exactly sure who the father of her kid is. She basically logs on Tinder, picks a guy she wants to fuck, and has him come over to smash. She casually admits that she doesn't bother all that much with protection. She keeps a log of all the guys she has fucked, she's reached over 100 already. At the tender age of 21!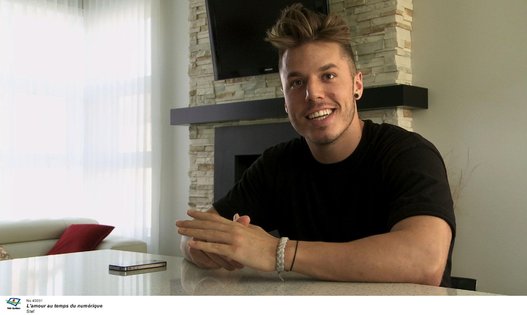 21 year old bartender, proudly declares himself a douche bag. Has lost count of how many girl he has fucked but would like to settle down some day with a woman who hasn't fucked too many guys. 
The comments at the bottom of the various articles are hilariously delusional. Some people are still fighting the red pill saying stuff like 'Well they're not all like that, it's only a couple of freaks, my daughter is in a monogamous relationship since she's 19 etc etc etc.
http://quebec.huffingtonpost.ca/2015/11/29/documentaire-lamour-au-temps-du-numerique_n_8678884.html
It's in French though. This is part 1, part 2 will be added tomorrow.
http://www.telequebec.tv/documentaire/l-amour-au-temps-du-numerique/episode-1/
I don't understand french so I can't watch it.
here er2000 made cliffs
http://lookism.net/Thread-21-y-o-Si...-Sex-Partners-1st-One-Who-Gets-ATTACHED-LOSES
http://lookism.net/Thread-Canadian-...ther-PREGNANT-AGAIN-19yo-CRIES-b-c-BF-cheated