Joined

Feb 10, 2016
Messages

1,530
Reputation

0
This is just my theory on correct posture. It is most likely logically correct, but I am in no way saying that this is the definite absolute solution to correct posture, just inputting my observations and advice.
The correct way to mew is to use 'light forces over a long time' which bone is 'extremely susceptible to'. This is the only way that bones are going to move. 
Source: 
http://claimingpower.com/tongue-for...-report-on-strengthening-jaw-and-lip-muscles/
Bones will not move if you press hard like a maniac, (which I assume from reading threads that everyone has been doing), because 'bones resist short term hard forces'. E.g. The reason why your face doesn't deform every time you chew. 
Mewing should be done
lightly
, gently and effortlessly. You are
not
meant to have your tongue 'pressing' up hard on the palate in any way, you were instructed to have it '
resting
' lightly on the palate. When you manage to keep the whole tongue flat against the back of your palate,
your head and neck posture is what creates the 'pressing up the tongue effect
'. Try doing the chin tuck whilst keeping your neck upright and straight and you will find that your tongue starts to create the pressure that pushes your tongue, and you won't even need to press upwards with your tongue - the pressure will automatically be there.
To recap:
Tongue should only be
resting
on the entire palate
Your
neck/head posture is what makes it push upwards
and drive the maxilla forwards
Your tongue will start to feel extremely dry, this is natures way of 'gluing' your tongue to the palate to help you mew
And you will know you are doing it correctly because it will feel different and correct, especially when tilting your head down whilst keeping the neck firmly upright and back.
This is how your head posture needs to be: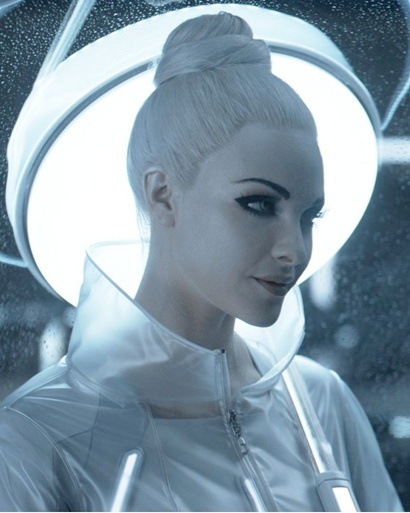 There is
not one
person who I have observed that has good growth that doesn't adopt this posture. They all have it in common, and this posture is what I assume makes mewing effective. I believe that Mewing will do
nothing
if you don't feel your tongue in the
back of your head
. And your neck posture is what makes you feel it there whilst tilting the head down so that your eyes are level.
http://claimingpower.com/forwardheadposture/
Look at the head postures. You will need a sideways mirror to check your profile for this because you might think your posture is correct but it most likely isn't unless you check it with a mirror. NECK UPRIGHT, EYES LEVEL (Having eyes level will actually make your face appear to be looking down because most people have vertically grown faces.
So the message at the end of the day is:
If you feel a difference, you will most likely experience a difference.