Joined

Jun 30, 2015
Messages

243
Reputation

28
Let's see, you missed on:
1) Developing as a sane teen by dating the cute blonde HS sweet heart during your key development years:
2) You did certainly not have an active instagram with tons of followers where 70% of the pictures are selfies of you and your QT-pie.
3) You never brought her to the arcades playing some air-hockey and basket machines, you never won a Stacker match to give her a cute stuffed animal
4) You never had a close group of friends whom you could spend the afternoon at the mall.
5) You never spent a day out in forest, having a picnic and kissing surrounded by nature as your skin soaks sun improving your already pretty legit tan.
6) You never had her swimming in your comfy as fuck house's pool.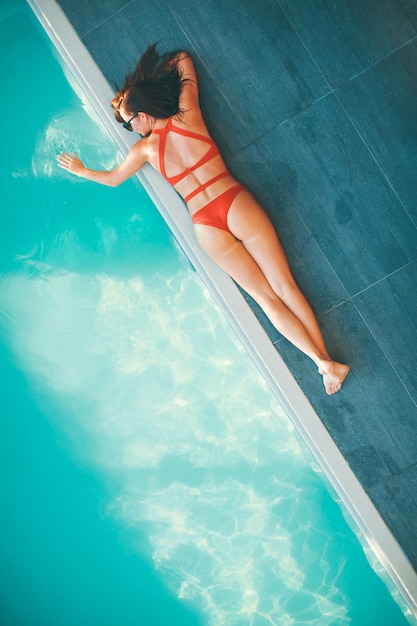 7) You definitely never invited her to a luxury restaurant (all expenses paid by your well-connected businessman father) at night the day you lost your V together, bareback. What an endless summer night.
Your crush has been deflowered. The pain was sharp, as you browsed through their social network updates.
Eventually, you see an update: "single again
"
With bitterness, you are happy that the guy got dumped. "Time to redeem myself in college", they said.
Fast forward 5 years, and our beloved blonde QT-pie jailbait has now developed into the hottest blonde bombshell, highest S slut of the entire college. A walking goddess that puts Chads into submission. You had to endure the pains of seeing her fuck the WASPest QBs in the building.
Now she's about to seduce "Jake", the white guy with the richest dad in town, future CEO of several worldwide companies. The right amount of looks, money, status that she wants to settle for, and the right cute, submissive personality to be the commanding partner of the two.
[video=youtube]
As you fast-scroll through updates, you see she's on a relationship with him. She has just retired and doesn't need to work a day in her life. Jake will enjoy what's left off her prime on a daily barebacksis for the next years, they will have vacations all over the world, as the trust-fund baby he is.
That's it. At this point it's over. HS, college, hot girls, it's all over. Your fate is now sealed. Fastforward a couple of years more and they'll marry and have a family of well-adjusted white, good looking kids in a sunny California mansion. It could have been you, but guess what, you weren't the lucky man.