10-07-2019, 04:54 AM (This post was last modified: 10-07-2019, 05:45 AM by John Mascolo.)
sheikh zubeer Mar 17, 2012
as the owner, founder, and genius behind cameldog, I must say that these accusations against my orgonization are preposterous and down right fraudulent.
it sickens me that some people will abuse their freedom of speech like this.
true, we here at cameldog have acquired quite the library of social security numbers, credit card information, mothers maiden names etc. but this is NOT used for any scandalous endeavors.
dont believe me? well, I promise you that this is true, and if my word isnt good then the internet isnt good.
and what do you all have against the internet anyways?
I run a site based ENTIRELY on freedom of speech.
EVERYONE, regardless of race, religion, or creed, have the freedom to say ANYTHING that I agree with.
for example, a quality poster who goes by the name of "squiggles" recently made a series of quality threads with titles such as "reasons why we should kill all the jews" and "burn israel burn" and he had the freedom to do so at MY site.
obviously there have to be SOME limitations... for example, we dont allow people to post the name "vic" because I dont like a guy named vic... and the damage caused by posting the name "vic" is something that any reasonable human being would want to prevent.
but harmless "ribbing" like "jews deserved to be holocausted" and "september 11th was the jews" and "for sale, 3 WW2 "leather" lamp shades" are STRONGLY defended because I am a strong freedom of speech advocate.
so come enjoy your posting experience and cameldog, you will love it.
...
unless you are a jew.
Houndawg Mar 17, 2012
Reading through some of these comments, it is clear that people think this situation is somehow amusing. I was banned from CamelDog for attempting to coerce people into joining another forum, as I felt CamelDog was a bad place to be. However, over a period of time I was contacted by Mr Zubeer, the leader of the forum and promised much if I returned, but promised to denounce all other forums, which I've now done. I have even partially abandoned my christian beliefs, as I have now seen the light, thanks to the Muslim moderating team. I have been given all the aesthetics a moderator needs, but none of the actual powers, but hopefully His Majestic Eminence Mr Zubeer will grant me those powers soon, and my enemies will be mad. They are already jelly of my 56 inch pythons. COME AT ME, BRO!
Kamran the Persian Mar 17, 2012
I am a mod at Cameldog. The 40 year old man who made these statements about us is obviously a fat ugly loser who is jealous of us because he is so fat, poor, and ugly. I am a proud Persian warrior and I will fight till the death to defend my emperor Sheikh Zubeer (Allah be with him). If you really think we would use the social security numbers and private information we've obtained on our members, then you are a subhuman, ugly, poor, pathetic, loser. And you're fat too.
This is nothing but manufactured drama made up by ugly Jews and subhuman non-whites designed to make the white, Persian, master race of cameldog posters look bad. I have been a seventeen year old high school student for six years now and I am smarter than these 40 year old losers who know nothing about their own culture. Allah akbar and glory be to the prophet Muhammed, may Jesus have mercy on his soul. Long live Sheikh Zubeer!
Fuck you Zubeer Sheikh pay me the money.
Futura Builder
Phone: (718) 322-6364
Name: Zubeer Sheikh
Job Title: Principal
https://www.manta.com/c/mhqbtmf/futura-builder
Futura Builders Our Main Office Building situated at 116-17 Sutphin Blvd, Jamaica, NY 11434
+1 718-424-4760
[email protected]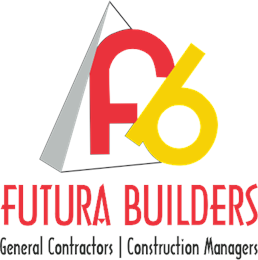 Futura Builders Group
Exterior Maintenance
116-17 Sutphin Blvd.
Jamaica,, NY 11434
ph: 718-322-6363
fax: 718-322-6364
Download Brochure
http://www.Futurabuilders.com
Futura Builders, founded in 1984, has been providing quality construction services to a varied clientele. Through 26 years of zeal, dedication and hard work, Futura Builders has achieved solid credentials in New York City by successful completion of multi-million dollar projects in facade, roofing, sitework, new construction and interior renovation.
SHEIKH, ZUBEER
Home Improvement Salesperson WOODHAVEN NY
SHEIKH, ZUBEER is a registered Individual operating as a Home Improvement Salesperson in WOODHAVEN. DCA License Number 1223040-DCA is currently Active (expiry date 02/28/2019).
Telephone: 7188496711.
WOODHAVEN
NY
11421
SHEIKH, ZUBEER Data
Dca License Number 1223040-DCA
License Type Individual
License Expiration Date 02/28/2019
License Status Active
License Creation Date 04/07/2006
Industry Home Improvement Salesperson
Business Name SHEIKH, ZUBEER
Address City WOODHAVEN
Address State NY
Address Zip 11421
Contact Phone Number 7188496711
https://archive.fo/xNbWl
My subhuman fat cuckold son runs the company
Fucking cucked Muslim putting Christmas tree on our fb
https://coopexpo.com/_data/brochures/FUTURA.pdf
https://coopexpo.com/Company.aspx?id=futura
https://www.masoncontractors.org/company...-builders/
http://www.futurabuilders.com
116-17 Sutphin Blvd Jamaica, NY 11434
+1 718 322 6363
[email protected]
https://www.facebook.com/pages/category/...908577732/
https://www.facebook.com/joel.buckstein
die Khadijah Sheikh
die Khalid Sheikh
Khalid Sheikh
64 years old birthday is 04/07/1955
9151 98th St Woodhaven NY 11421-2733
Neighborhood: Southwestern Queens
Birthday: 4/7/1955
Ethnicity: Middle Eastern American
Religion: Muslim
Automobile
Year: 2002
Make: Chrysler
Model: Town & country
Year: 2009
Make: Mercedes benz
Model: Ml class
Year: 2011
Make: Mercedes benz
Model: Gl class