Born in 1892, Carl Panzram is a high T mentalcel sodomite.
As a child he was repeatedly molested in both his school and the juvenile institutions he was sent to because of his low inh behavior and compulsive tendency to steal. 
Among the rape and torture he received as a child, Carl was taught "that the penis and the anus can be used for more than merely pissing and shitting" (can't remember the exact quote). 
The trauma, incel rage, and his massive frame made him into an unmoggable rapist.
He raped over 1000 men and boys in his lifetime.
Allegedly in some of the prisons he stayed, he would rape up to 5 men a day. (Might be even higher).
Resembling a high T Jude Law he was a total slayer in the eyes of women.
However, being molested as a child by institutional scum he develops a taste for men. By men i mean the male gender as he does not care about age. He would have a go with both kids and oldcels.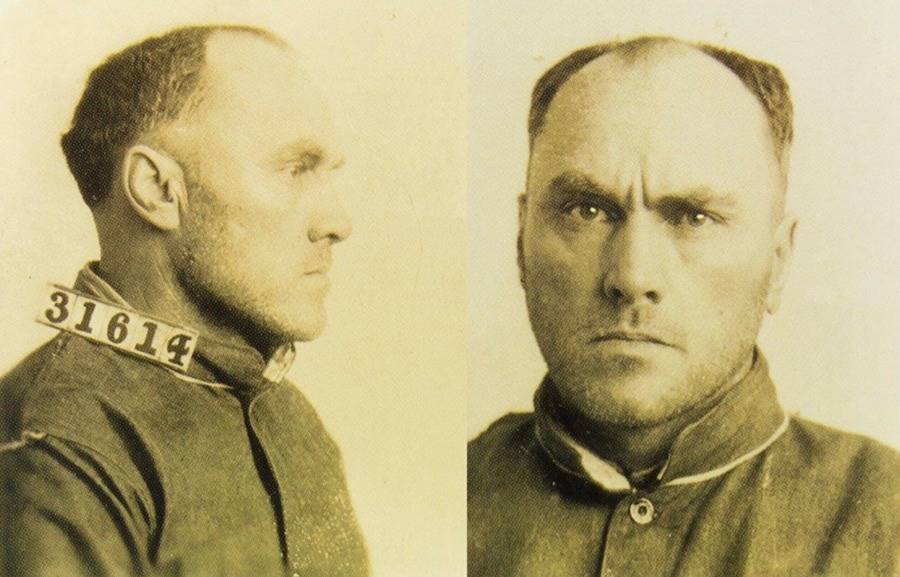 He also killed countless people, stole like there was no tomorrow, had a fetish of burning barns, and even attempted to start a war between England and America.
Above all, he was a first class misanthrope.
Some of his quotes:
"I wish you all had one neck and that I had my hands on it."
"I don't believe in man, God nor Devil. I hate the whole damned human race, including myself. I preyed upon the weak, the harmless and the unsuspecting. This lesson I was taught by others: might makes right." 
His final words before getting hanged:
"Hurry up, you Hoosier bastard, I could kill ten men while you're fooling around!"
This is what happens when chad adopts incel philosophy.