08-12-2019, 07:26 AM (This post was last modified: 08-12-2019, 08:00 AM by Angry Khalid Sheikh.)
Wife @
Happy Khadijah Sheikh
our son runs the Futura Builders business with the big boy baby boss pants
@
Abu Bakr al-Baghdadi
@
Adolf Hipster
@
AdolfHitler
@
Blondcel
@
MulattoBadass
@
ⓌⒺⓇⒺⓌⓄⓁⒻ
My FAT as shit subhuman son touching his nose
Futura Builder
Phone: (718) 322-6364
Name: Zubeer Sheikh
Job Title: Principal
https://www.manta.com/c/mhqbtmf/futura-builder
Futura Builders Our Main Office Building situated at 116-17 Sutphin Blvd, Jamaica, NY 11434
+1 718-424-4760
[email protected]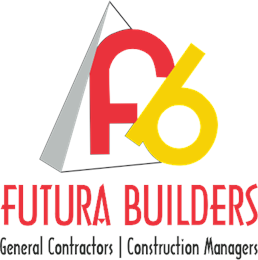 Futura Builders Group
Exterior Maintenance
116-17 Sutphin Blvd.
Jamaica,, NY 11434
ph: 718-322-6363
fax: 718-322-6364
Download Brochure
http://www.Futurabuilders.com
Futura Builders, founded in 1984, has been providing quality construction services to a varied clientele. Through 26 years of zeal, dedication and hard work, Futura Builders has achieved solid credentials in New York City by successful completion of multi-million dollar projects in facade, roofing, sitework, new construction and interior renovation.
SHEIKH, ZUBEER
Home Improvement Salesperson WOODHAVEN NY
SHEIKH, ZUBEER is a registered Individual operating as a Home Improvement Salesperson in WOODHAVEN. DCA License Number 1223040-DCA is currently Active (expiry date 02/28/2019).
Telephone: 7188496711.
WOODHAVEN
NY
11421
SHEIKH, ZUBEER Data
Dca License Number 1223040-DCA
License Type Individual
License Expiration Date 02/28/2019
License Status Active
License Creation Date 04/07/2006
Industry Home Improvement Salesperson
Business Name SHEIKH, ZUBEER
Address City WOODHAVEN
Address State NY
Address Zip 11421
Contact Phone Number 7188496711
https://archive.fo/xNbWl
My subhuman fat cuckold son runs the company
Fucking cucked Muslim putting Christmas tree on our fb
https://coopexpo.com/_data/brochures/FUTURA.pdf
https://coopexpo.com/Company.aspx?id=futura
https://www.masoncontractors.org/company...-builders/
http://www.futurabuilders.com
116-17 Sutphin Blvd Jamaica, NY 11434
+1 718 322 6363
[email protected]
https://www.facebook.com/pages/category/...908577732/
https://www.facebook.com/joel.buckstein
I love my wife Khadijah and my son Zubeer.