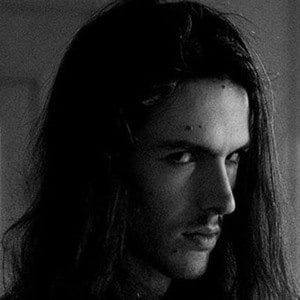 beard fraud, tries to fraud with nose ring (???) but it looks like a bird has a hook through its beak, because he has a disgusting bird nose, 0 brow bone, bug eyes but squinting and frowning so it looks like a school shooter, feminine chin, MOLES ALL OVER FACE (THIS IS STILL THE NO.1 INCEL TRAIT, MOLES ARE FUCKING REPULSIVE)
Where is this mans jaw and muscle mass??
Like a fucken auschwitz victim, moles, starved beyond recognition, emaciated, incel hair and beard game, 
and yet still millions upon MILLIONS of girls and guys respect and worship this abomination.