The mandible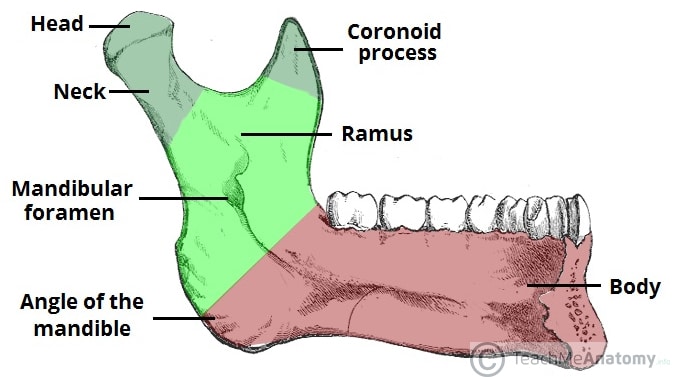 is the single most important variable in determining male attractiveness. It is far more important than eye area.
 ITT I will prove this theory
.
Case 1 - Henry Cavill
Henry Cavill is widely regarded as one of the most attractive men alive, despite the fact that his eyes are dead-middle average. Upper eyelid exposure, shit medial canthi, slight asymmetry and teetering on the edge of negative canthal tilt.  How is it possible for this man to be 99.9th percentile in looks with average eyes? The reason is simple - an average eye area is perfectly acceptable, and an above average eye-area is of only subtle benefit. His lower third compensates for the otherwise grotesque flaw that is his receding hairline, and he still prevails as a sex symbol. Henry cavill proves that a good lower third by itself is enough to make you incredibly attractive, as long as your other features are not deformed.
Case 2 - Benedict Cumberbatch
Benedict Cumberbatch is a perfect case demonstrating that a good eye area by itself is not sufficient to be attractive. His eyes are positively tilted, hooded, have long downward tilted medial canthi, and all it achieves is to make him look like a high-class inbred gay alien. 
Having a "good' eye area without a sufficiently prominent jaw can even hurt your looks by appearing unharmonious.
All debate is lost when you equalise for equivalent percentile traits.
Sure, 1st percentile eyes will ruin anybody's face, even if they have a great jaw. However, this fails to address the comparative importance of the two features. 
Consider the following table of percentiles when making comparisons:
Eyes
Lower Third
10                          90 
20                          80 
30                          70 
40                          60
50                          50
60                          40
70                          30
80                          20
90                          10
Out of any two corresponding data points (90/10 for both aspects for example), the higher jaw percentile will

always

be preferable.
For example: An 80th percentile eye area with a 20th percentile jaw will get

mogged into the deepest recesses of the underworld

by a man with a 20th percentile eye area and an 80th percentile Jaw.
For a more visual demonstration, let's compare 10th percentile eyes and 90th percentile jaw (Lenny Kravitz) with  90th percentile eyes and 40th percentile jaw (Cumberbatch). For this to be a truly fair comparison, his jaw would need to be turbo-incel tier, but I'll be generous to prove a point. 
Kravitz:
By all lookism metrics, his eyes are awful. Curved lower eyelids with pronounced scleral show. Tear troughs. Prominent upper eyelids. Shit under-eye support. Negative canthal tilt. Extreme asymmetry. Yet, despite all of this, he remains GL.
Cumberbatch:
Cumberbatch fulfils almost every lookism litmus test for good eyes, yet he still looks like an autistic ferret. 
Kravitz annihilates Cuckerbatch. 
This phenomenon results from the fact that the minimum acceptable threshold for attractive eyes is far lower than the minimum threshold for an attractive lower third. Easily 80% of people have eyes that can be perceived as somewhat attractive, however only around 20% of men have jaws that are an appealing feature, rather than being unremarkable or hideous.
There are many slayers with terrible eyes, but you'd have to spend a long time searching before you find a slayer with a narrow, recessed, subhuman jaw. 
Jaw >>>>>Eyes
Lower third.