THEY TAKE IT FOR GRANTED FFS. FUCKING BASTARDS. I FUCKING DESPISE MY SIBLINGS AND PARENTS
ALL STUPID AND AUTISTIC AND UGLY AND DISGUSTING AND CRINGY AND TRYHARD. THEY PISS ME THE FUK OFF, JUST THEIR VOICES ALONE. I CAN'T STAND THEM
I NEVER SPEND TIME WITH ANY OF THEM, NEVER. I RARELY TALK WITH THEM. THEY LEAVE ME ALONE. THEY KNOW I HATE THEM ALL
I WISH I HAD NO FAMILY. I CAN'T WAIT TILL THE DAY I MOVE OUT AND NEVER SEE ANY OF THEM AGAIN. IT WILL BE THE BEST DAY OF MY LIFE. IN FACT, LEAVING THIS CITY I AM IN WILL BE THE BEST THING EVER
I HOPE I CAN DO IT ONE DAY. I WANNA MOVE TO ANOTHER CITY AND LIVE ALONE
I DON'T WANT TO SEE MY FORMER FRIENDS, 
ACQUAINTANCES, FAMILY ETC. ANYMORE I JUST WANT TO GO FAR AWAY FROM EVERYONE. I HATE SEEING THEM
BUT UNFORTUNETALY.. IT WILL BE A LONG TIME TILL I GET A JOB AND INCOME AND AND CAN MOVE OUT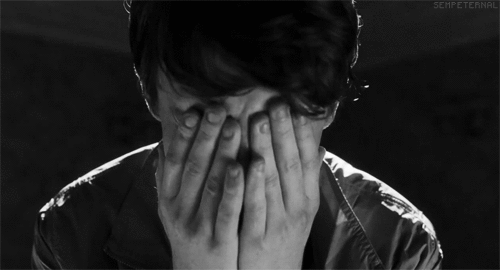 I WILL HAVE TO STAY HERE FOR YEARS.. THAT'S WHAT HAPPENS WHEN YOU REPEAT THE SAME YEAR AT SCHOOL OVER AND OVER AGAIN
I SHOULD'VE BEEN WORKING RIGHT NOW, BUT I'M STILL IN FIRST GRADE. I HATE MY PARENTS FOR GIVING ME AN UGLY NAME
LIKE I SAID.. DUDES WITH NO FAMILY.. THEY DON'T FUCKING KNOW HOW LUCKY THEY ARE. WHY DO THEY TAKE IT FOR GRANTED?!
WHY DO THEY FEEL SAD ABOUT IT?!
IF SOMEONE MURDERED MY WHOLE FAMILY, I LITERALLY WOULDN'T CARE. ZERO FUCKS GIVEN
FCKING IDIOTS