Rate this porn star
Madisin Lee
5'10 thick big assed brunette milf. just my type
only redeeming feature is her ass and its nothing special.. its not tight or bubbly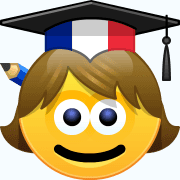 11-23-2015, 12:31 AM (This post was last modified: 11-23-2015, 12:32 AM by NoDadNotTonight.)
honestly id bang her but my dick is way too small

she is legit disgustly obese though
Lookism Anime crew

They're drunk girls.. instead of giving her a firm push into the middle of the pool she would've done a teehee push so the bride to be slipped, cracked her back/neck/head on the side of the pool before going in. then all the girls would've stood around screaming omgggg whilst their paralysed friend was drowning. thankfully there would've been one male there, the stripper, who dived in and rescued her from death. because he was naked and one girl was on snapchat at the time, they end up accusing him of rape for being naked whilst giving her mouth to mouth. some of the same girls who end up accusing him of rape later on also **** him after their friend is taken away to hospital cause the party don't stop for no one bitchessss. then they all agree that he raped them.

you guys are faggots
3
none more red Wrote:Invisible to prime lookism posters
strong ass cope in this thread!