rate this baldcel
7.5 by ethnic standards
eh something about his nose is kinda comical seeming.. make it a 7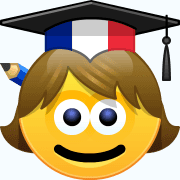 rounded eyebrows
My outer appearance was poor, but in this way my inner world became richer than anyone else's. Was it not natural that a young boy who suffered from an indelible drawback like mine should have come to think that he was a secretly chosen being? I felt as though somewhere in this world a mission awaited me of which I myself still knew nothing.
10-06-2015, 08:51 AM (This post was last modified: 10-06-2015, 08:53 AM by Demislayer.)
(10-06-2015, 08:51 AM)

Demislayer Wrote:

(10-06-2015, 08:46 AM)

Chincel Wrote: Dead/10


cope


---

(10-06-2015, 08:48 AM)

Weaselface Wrote: rounded eyebrows


those are assassin eyebrows, they get forward tilted when he's concentrating / angry




the dom guy has those eyebrows
Girly eye area, not DOM enough overall. He would be above-average with hair, hair is LIFE unless you are descended from the DOM ape and even then you wish for hair.
Top tier eyes.


Sent from my iPhone using Tapatalk
(10-06-2015, 10:02 AM)

Tyrone the Nigger Wrote: But even if you have good face, skull and physique to pull off the bald look, many women will STILL reject you for the mere fact that you are BALD
This is true, and the guy that's posted is from BB.com. He has a full head of hair, just shaves it down. The difference from being a shaved NW1/2/3 and being a shaved NW7 are HAYUGE (like my afternoon pizza).