indian gives advice on getting pussy
probably something along the lines of 'just be NT', and yes, that is legit advice for 3+ NTs but we've heard it before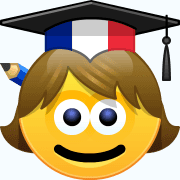 (11-27-2015, 06:40 AM)

StevefromArizona Wrote:

(11-27-2015, 06:35 AM)

assburger Wrote: probably something along the lines of 'just be NT', and yes, that is legit advice for 3+ NTs but we've heard it before


Ur autistic but I was posting this to point out that indians are lame as fuck even if they try to act cool.
all advice on getting girls is meaningless tripe.
either you're a 3+ NT that naturally can get them without any effort, or you aren't and you will die a virgin 100% (unless you're a ~2 NT then you can get the occasional pity fuck or LTR fatties/sub 5s if u gain status, or you are an 7.5+ aspie then you may have a chance with ~3/10 chubbies)
it's literally that simple.
there is no such thing as 'legit advice' for getting laid.
you're born with genes that will lead you to be sexually active in the right environment, or you're not.