do you really think you are smarter than everyone else?
03-15-2019, 10:28 AM (This post was last modified: 03-15-2019, 10:46 AM by fuckgoebbelz.)
I know I'm not smarter than everyone else, as for example my father is largely more intelligent than I am. I had him take that online vocabulary size test that put me in about the 95th percentile and it put him in about the 99.89th percentile. I've also met people online in IRC who are unambiguously with higher raw intellect than I have, and who have more precise and extensive vocabularies than I do, as well as better mathematics knowledge and so on. I'm really not exceptionally intelligent, though I don't think my GIQ of 110 really captures my actual cognitive competency. It was greatly reduced by my severely impaired long term visual memory though, and I had a high caliber verbal working memory.
http://healthland.time.com/2012/07/10/wh...in-common/
Quote:Working memory isn't just the ability to remember long strings of numbers. It is the ability to hold and process quantities of information, both verbal and non-verbal — such as, say, memorizing a musical score and rewriting it in your head. All the children in the study scored off the charts when tested on measures of working memory: they placed in at least the 99th percentile, with most in the 99.9th percentile.

Surprisingly, however, the study found that not all of the prodigies had high IQs. Indeed, while they had higher-than-average intelligence, some didn't have IQs that were as elevated as their performance and early achievements would suggest. One child had an IQ of just 108, at the high end of normal.

There was something else striking too. The authors found that prodigies scored high in autistic traits, most notably in their ferocious attention to detail. They scored even higher on this trait than did people diagnosed with Asperger's syndrome, a high-functioning form of autism that typically includes obsession with details.
I'm not actually a prodigy and don't delude myself into thinking otherwise, but I think I have a muted expression of that. My verbal working memory is like 98th percentile I believe, so less than these people but still it's toward the high end. I always did really well in school when I tried to, and simply stopped trying to do well in school and lost interest in it when I went to public school from home school and had severe social difficulties that ruined school for me. I never got back into school even when I was older and just repeatedly dropped out of / stopped showing up to university; I managed to acquire only like one year of credits in total over several years of half assed on again off again jabs at it. I've never really had trouble with any school though, just with maintaining focus on it and caring about doing it. I teach myself a lot though, and am probably in many ways intellectually comparable to someone with a university degree, even though I've only actually one year of largely arbitrary credits and real experience with it.
The guy who diagnosed me with NVLD pretty much said I have something similar to savant syndrome because I have domain isolated expressions of severe retardation and substantial giftedness (not genius though) which he attributed to a likely cerebral insult resulting in neuroplastic restructuring of my brain, though based on my genetic test and my family history I think it's far more likely that my condition is genetic rather than the result of a cerebral insult. One of my nephews actually has something similar, as he has been diagnosed with a high functioning variant of autism and some form of NVLD, but he is actually a genius with his childhood GIQ anyway being at 145.
Overall when it comes to finding my way around a physical environment I'm like a 5 year old or something I feel like as I can hardly navigate space at all other than for very local regions of it surrounding my "base location," but with that sole exception that I notice where I clearly have egregious impairment, I typically am more cognitively adept than almost but not quite everyone else I run into (one of my IRL friends has IQ of 145 and is clearly generally smarter than me, my father as well is clearly generally smarter than me, my sister is probably generally smarter than me, and numerous people from IRC are generally smarter than me). Academically I am typically pretty gifted, with the exception being mathematics which I am just somewhat above average at (lower 60th percentiles). I am especially gifted regarding reading comprehension, as well as anything to do with working memory. However, being gifted, even on the threshold of being very gifted in some domains, is nothing exceptional, as there are people who are more generally very gifted, and who are more into very gifted, as well as people who are geniuses (like my nephew, local friend, and almost certainly my father -- though he has never had a professional IQ test, I imagine him to be in the mid 140s to lower 150s), and people who are brilliant geniuses (like some of the people from IRC, but nobody I know IRL afaik).
However, I suspect that an unexpected beneficial side effect of having severely impaired long term visual memory may be a protective effect against psychosis.
https://mindhacks.com/2014/11/15/more-on...psychosis/
Quote:Notably, all cases of co-occurrence were from blindness due to eye problems or where blindness happened relatively late (after 6 years of age). No cases were found were people had a diagnosis of schizophrenia and were congenitally cortically blind – where blindness was caused by problems with the brain's visual system.

What this new study provides is weak evidence for the possibility of certain sorts of blindness coexisting with a diagnosis of schizophrenia and more comprehensive support for the curious finding that blindness seems to reduce the risk of developing psychosis.

It's worth noting that what is really needed is a prospective epidemiological study of psychosis in blind people. However, researchers have been searching for congenitally blind people with psychosis since the issue of non-co-occurrence was first seriously raised in the 1980s and none have been found. Based on the rates of occurrence for each condition, the combination should be fairly common. This suggests that hypothesis of protective effects of congenital blindness needs to taken seriously.
https://web.archive.org/web/200808220029...autism.htm
Quote:

AUTISTIC SPECTRUM DISORDERS AND CORTICAL VISUAL IMPAIRMENT: TWO WORLDS ON PARALLEL COURSES
http://nvld.org/its-like-being-blind-exc...le-thomas/
Quote:It's Like Being Blind, Except I Can See, by Michelle Thomas

I was diagnosed with a Non-Verbal Learning Disability when I was in my junior year of high school. Learning disabilities weren't even on anyone's radar, not my parents, not my teachers… not mine for sure. I was diagnosed with a chromosome disorder called Turner Syndrome and part of the followup testing for that was NVLD testing since it's very common with those who have Turner Syndrome.

Suddenly everything made sense when we got confirmation of the learning disability. It made sense why I struggled so much in geometry and chemistry. It made sense why I had so many awkward social interactions as a child. Why I always wanted to draw but could never master the hand eye coordination to do so no matter how much I practiced. Why I talked to myself out loud when performing a task. Why it felt like I was blind despite having vision.
https://www.aane.org/aspergers-disorder-...s-related/
Quote:

There is clearly a great deal of overlap between Aspergers Disorder (AD) and Nonverbal Learning Disabilities (NVLD), so much so that it is possible that the symptoms of each describe the same group of children from different perspectives

—AD from either a psychiatric/behavioral perspective, and NVLD/neuropsychological perspective. The specific conventions of these diagnoses may lead to a somewhat different group of children meeting diagnostic criteria, but it is not clear that this reflects something "true" in nature. That is, it may only be convention that separates these two groups.
https://www.psychologytoday.com/blog/the...conclusion
Quote:

The authors conclude that what they found "is the opposite pattern to autism and therefore consistent with the autism-psychosis model which proposes that these clinical disorders reside at diametrically opposing poles of a single continuum."
https://en.wikipedia.org/wiki/Autism
Quote:ASD-related patterns of low function and aberrant activation in the brain differ depending on whether the brain is doing social or nonsocial tasks.[97]

In autism there is evidence for reduced functional connectivity of the default network, a large-scale brain network involved in social and emotional processing, with intact connectivity of the task-positive network, used in sustained attention and goal-directed thinking. In people with autism the two networks are not negatively correlated in time, suggesting an imbalance in toggling between the two networks

, possibly reflecting a disturbance of self-referential thought.[98]
https://www.tandfonline.com/doi/pdf/10.1...3.10746548
Quote:

activity in the DMN is strongly associated with mental imagery that is not directly tied to current perception ("stimulus-independent thought"), which is also a central feature of dreams.
http://www.mnn.com/green-tech/research-i...-right-now
Quote:

Our predictive brains are beneficial to us because "it makes us efficient and adept at creating a coherent picture of an ambiguous and complex world," and that it "means that we are not very far away from perceiving things that aren't actually there, which is the definition of a hallucination," says Paul Fletcher, senior author of the research done at Cambridge.
https://www.bostonglobe.com/news/science...story.html
Quote:

Autism can seem like a perplexing collection of disparate symptoms, ranging from repetitive behaviors to impaired social skills. In a new paper, Massachusetts Institute of Technology scientists propose a common thread that could explain many of the facets of the disorder: a failure to make good predictions.
http://www.grrec.ky.gov/CaveWeb/autism/A...ticle.docx
Quote:

In fact, our perceptual reconstruction (or 'what we think we see') comes from two opposite directions - from outside (environmental stimuli) and inside (mental images we have stored in the brain). The more familiar the environment or situation, the less we actually perceive it. The brain does not need to process all the stimuli; it just 'fills in the gaps' and 'predicts' the final picture.



...



In contrast to our guessing 'what is there' from our experience and memory instead of actually seeing it, autistic children seem to be unable to filter the incoming information and tend to perceive all the stimuli around them. Instead of 'inventing' the world as we do, they actually perceive it. Such 'acute-perception' brings overwhelming information the brain cannot cope with.
Though I of course must point out the egregious bias of neurotypicals to cast themselves as the stellar examples of correctness and health as if any deviation from them is intrinsically a deficit, failure, unhealthy, or so forth. I am glad that I am not a neurotypical, as they are psychotic and cognitively anosognosic.
https://www.sciencedaily.com/releases/20...103017.htm
Quote:The researchers say the results of the surveys lend further support to their earlier work showing people have two brain networks -- one for empathy and one for analytic thinking -- that are in tension with each other. In healthy people, their thought process cycles between the two, choosing the appropriate network for different issues they consider.

But in the religious dogmatist's mind, the empathetic network appears to dominate while in the nonreligious dogmatist's mind, the analytic network appears to rule.
https://www.sciencedaily.com/releases/20...151838.htm
Quote:"When there's a question of faith, from the analytic point of view, it may seem absurd," said Tony Jack, who led the research.

"But, from what we understand about the brain, the leap of faith to belief in the supernatural amounts to pushing aside the critical/analytical way of thinking to help us achieve greater social and emotional insight."
https://en.wikipedia.org/wiki/Superstition
Quote:A recent theory by Jane Risen proposes that superstitions are intuitions that people acknowledge to be wrong, but acquiesce to rather than correct when they arise as the intuitive assessment of a situation. Her theory draws on dual-process models of reasoning.

In this view, superstitions are the output of "System 1" reasoning that are not corrected even when caught by "System 2".[19]
If severely impaired long term visual memory is the price I have to pay so as to not activate my default mode network in the manner of a neurotypical, then undoubtedly it is a price worth paying, as:
http://classics.mit.edu/Plato/republic.8.vii.html
Quote:And when he remembered his old habitation, and the wisdom of the den and his fellow-prisoners, do you not suppose that he would felicitate himself on the change, and pity them?

Certainly, he would.

And if they were in the habit of conferring honours among themselves on those who were quickest to observe the passing shadows and to remark which of them went before, and which followed after, and which were together; and who were therefore best able to draw conclusions as to the future, do you think that he would care for such honours and glories, or envy the possessors of them? Would he not say with Homer,

Better to be the poor servant of a poor master, and to endure anything, rather than think as they do and live after their manner?

Yes, he said, I think that he would rather suffer anything than entertain these false notions and live in this miserable manner.

Imagine once more, I said, such an one coming suddenly out of the sun to be replaced in his old situation; would he not be certain to have his eyes full of darkness?

To be sure, he said.

And if there were a contest, and he had to compete in measuring the shadows with the prisoners who had never moved out of the den, while his sight was still weak, and before his eyes had become steady (and the time which would be needed to acquire this new habit of sight might be very considerable) would he not be ridiculous? Men would say of him that up he went and down he came without his eyes; and that it was better not even to think of ascending; and if any one tried to loose another and lead him up to the light, let them only catch the offender, and they would put him to death.
So, although my highest intelligence scores are just on the threshold or precipice of very gifted, I actually am quite possibly even more proud of and grateful regarding my severely retarded long term visual memory.
"In an unexpected manifestation of clinical insight coinciding with a flare up of my symptomatology (which includes attribution of sickness to viral exposure rather than God), I recognized that -- presupposing the legitimacy of statistical norming for the fashioning of diagnostic criteria -- the doctors were correct about my need to be immediately medicated with both neuronal apoptosis inducers and psychotomimetic deactivators of the neural substrate of the evolutionarily modern cognition, as my massively socially convergent psychotic decompensation and concomitant cognitive anosognosia were being impaired by my overabundance of overly activated evolutionarily modern neurons." - mrz
03-15-2019, 10:39 AM (This post was last modified: 03-15-2019, 10:39 AM by ZagReborn. Edit Reason: asdasd )
all that matters is I'm smarter than you
I IQmog mrz by at least 1000 swiss francs
no, but there are more than enough idiots around to create the illusion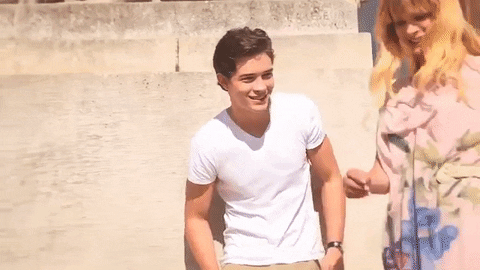 that was a good one
(03-15-2019, 05:34 PM)

ridiculously_lovable Wrote: no, but there are more than enough idiots around to create the illusion
who gives a shit about IQ, you autistic cuck
Nope. My iq is probably in the 90s
Everyone who is above average iq thinks that way