Yay I got some weed
Time to take my pharmacologically induced catatonia and turn it upside down
420 blaze it erryday
dat oppressed basement life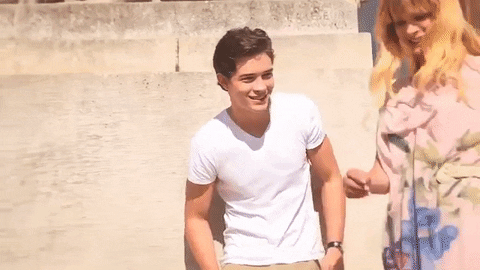 do you have a pretty jailbait to smoke it with? it ain't fun if you smoke it all alone.
Weed makes me feel refreshed and is actually good for studying so long as:

(1) I am studying something that doesn't require much thought to be put into it -- I find that particularly books on product and industrial design are suitable for reading whilst smoking marijuana, as it is pretty straightforward reading one just needs to plow through rather than being particularly cognitively challenging, whereas a programming book is too heavy of material to read whilst stoned. It's similar with programming itself, which I would never want to do stoned unless it were largely autopilot work like GUI programming that requires more grinding and less actual thinking. Marijuana may actually even slightly improve me ability to appreciate such graphic oriented things and detail minimal gestalt oriented thought, and be a specialized nootropic for me even as it generally notably impairs my logical/rational/concentration/G-loaded cognitive functioning, as it seems to be concomitant with a modest boost to creativity as well as a substantial boost to ability to go on autopilot and not be bored doing more tedious and less mentally demanding work.

(2) I don't actually plan to study whilst stoned, and rather take a few day break to smoke a substantial bit of weed over two to five days or so -- as this substantially refreshes me and gets me back to being motivated to study more complicated and cognitively challenging materials that I was otherwise feeling so burned out regarding that I would just be procrastinating studying for maybe even a longer time in the first place than if I just took a break to smoke a ton of weed and get that mentally reset brain defragmentation feeling that lasts for even up to like two weeks or so after such a binge before tapering back to a base line kind of.

I can probably actually semi-auto-pilot through the rest of my English grammar study with it and perhaps through a book regarding academic writing as well (to compliment the one I've read on technical writing, and the other I did on general English grammar), as it isn't particularly cognitively demanding, especially at this point that I've put quite a few hours into it and have a pretty solid framework regarding numerous parts of speech and things like that. I'm not sure exactly how many hours I spent studying so far; but, I would guess perhaps 50 hours over relatively few prolonged study sessions with some lasting like 16+ hours on modafinil. After each substantially large study session I took a oxiracetam or an aniracetam and I also used phenylpiracetam while I was studying a few of the times, so that in theory should improve my retention of the material and function metaphorically like taking steroids while working out -- research indicates that it had at least a modest effect metaphorically like steroids.

I have a lot more uncertainty in my writing now though, as I very intensely question a lot of grammatical decisions I make now, whereas prior I just wrote my stream of consciousness. I oftentimes see grammatical errors in my posts after I make them now, and sometimes still don't edit or correct them. So, even if I were not to study further I would see improvements for some time in my writing quality still, as I haven't yet gotten into the habit of regularly applying all of my new knowledge yet, and am still working on transitioning it from my doxis to praxis. I can tell that my writing has already improved modestly though.

Then I need to learn LaTex and have lots of other things to do as well.
I smoke weed only when others have it lol.Weed makes me so relaxed and introspective,i don't get why people are complaining that it makes them paranoid.