In my country the overwhelming majority of these far-left protestors and campaigners are white people. If it was based on skin colour alone, their marches could just as easily be one of the far-right.
What is interesting is that they have nothing to gain from what they are doing. Except to feel morally superior perhaps? 
Still,
 is that enough reward
for the amount of dedication and work 
they put into it?
Most anti-racism protestors don't even have any ethnic friends. 
I knew one guy who was a far-left and antifa
 protestor.
 I looked at his F
acebook
 friends' list and
 out of several 
hundreds
friends,
 there were literally one or two ethnics. 
This was in spite of 
him living in a very multiracial area and fighting passionately for the rights of ethnics.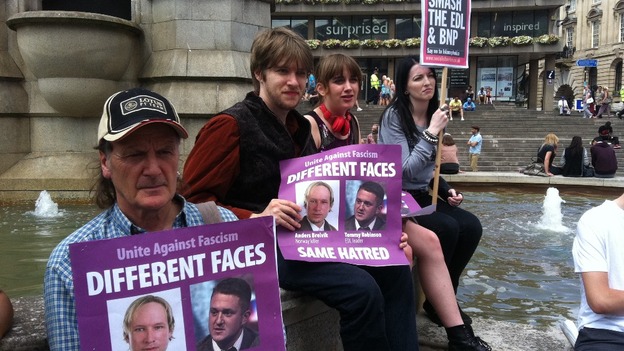 Mostly white with nothing to gain from it. Yet still so passionate.