This chad has an insane eye area
Light eyes on meds = god-life mode
Seeing how he looks at least 1 point uglier in that selfie make me feel slightly better about my own selfies tbh
Nice eye-area, mine is similar. Eyes just melt women on a daily especially if you stare into their eyes for a few seconds and look at their lips through the process. However, i do wear contacts sometimes (hazel) to get the maximum effect.
I think contact game is legit
@
Jumala
Photoshop vs real life
You have a terrible taste for choosing pics of good looking people  
You're trolling now. Camera distortion, shit angle and lighting. Plus who raises their eyebrows when taking pictures, wtf. (But of course there is some PS here and there but nothing drastic)
(07-26-2018, 12:26 PM)

eyesthetics Wrote:

(07-26-2018, 05:38 AM)

shock:AJALKKA86 Wrote: He is one ugly fuck


What?



He is a narcy fraud. Only looks good in cherrypicked instagram pics. No bones, droopy eyelids, shit hairline. There is a reason he is not working for Dolce and Gabbana or any other widely recognised brand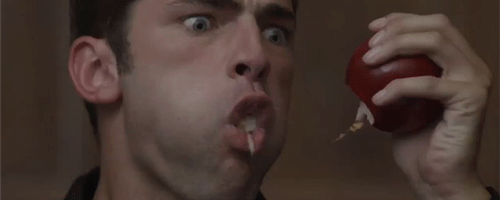 (07-26-2018, 01:00 PM)

Steam Wrote:

(07-26-2018, 12:26 PM)

eyesthetics Wrote: What?




He is a narcy fraud. Only looks good in cherrypicked instagram pics. No bones, droopy eyelids, shit hairline. There is a reason he is not working for Dolce and Gabbana or any other widely recognised brand
not really an achievement to model for dolce and gabbana or other high class brands when this boneless kid is modelling for them