Quote:

barberousse88




Account Inactive


 
Join Date: Jan 2007
Posts: 2,009





Quote:Originally Posted by 

Dracheherz

 



she is considered white?? , come on guys do better than that. you should use a litmus test; would you marry her, take her home and other white friends and family have no doubt she is white, would your kids look white? look on the brown knuckles the head shape cheek bone structure, jaw bone. and curly black hair? 
just to help you WN out, here is an easy observation: even if you see white skin; coloured knuckles, elbows and knees is the give away.

doesn't look white to me, looks more arabian, i have seen whiter people in the OV section given a tongue lashing along with the "mutt" designation.




It seems any sort of mutts who doesn't look too dark is going to be considered white nowdays, it seems WN in general prefer quantity over quality...



Quote:

Are Greek Cypriots white?




---

I think it's important to look into their ancestors

to determine what they are.
Why bother. Just look at them now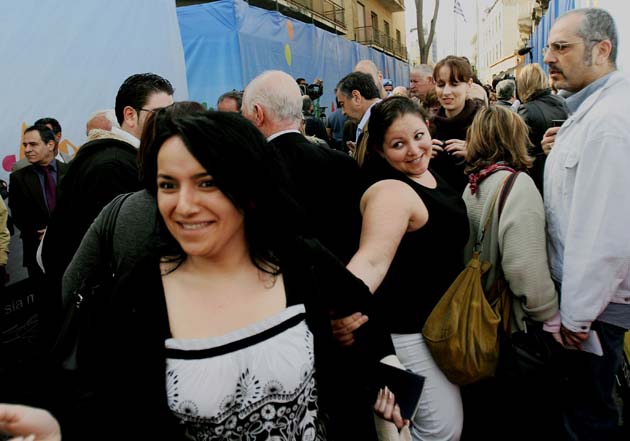 If they're white, then White Nationalism just entered Full Coping Mode.