12-09-2018, 12:13 AM (This post was last modified: 12-09-2018, 12:17 AM by fuckgoebbelz.)
They think that they have the authority to wipe their asses with my constitutional rights because I am in a minority group of individuals actually desiring to live under constitutional law rather than a member of the majority group of treason committing feminists and Christians who believe that the United States is under the rule of the sense of morality of feminists and Christians rather than under the rule of constitutional law. Due to their success at subverting the supreme court and congress they have successfully managed to strip me of my constitutional rights toward the enforcement of the dictates of their outbreaks of socially convergent psychotic decompensatory mania and schizophrenia, in which they reference themed fantasy worlds described in literal collections of fiction materials and send rabid zealots with ski masks and guns to abduct, enslave, and murder all of the disbelievers.
There seriously needs to be a violent counter insurgency so as to suppress the treasonous psychotic decompensatory religious insurgents, who have for decades been flying the symbolism of their faith illegally with the backing of the United States government: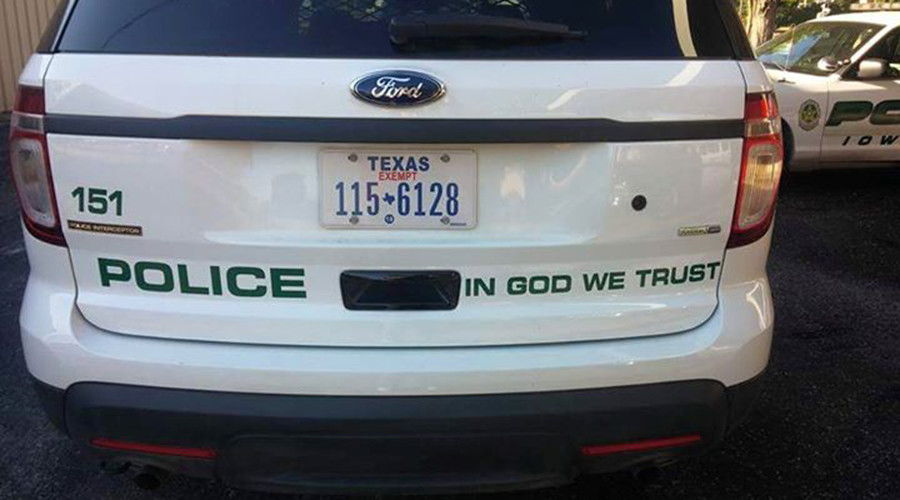 https://www.vice.com/read/in-arizona-pro...-save-them
Quote:Project ROSE is a Phoenix city program that arrests sex workers in the name of saving them. In five two-day stings, more than 100 police officers targeted alleged sex workers on the street and online. They brought them in handcuffs to the Bethany Bible Church. There, the sex workers were forced to meet with prosecutors, detectives, and representatives of Project ROSE, who offered a diversion program to those who qualified. Those who did not may face months or years in jail.
https://booksinjail.wordpress.com/2013/0...steve-box/
Quote:Anyway, thinking that surely the wise, benevolent, government rehab masters probably
knew much more about quitting drugs than I did, I signed up for the class, and was
appalled when such a low-caliber book was issued as curriculum. And the instructor
of the class was a middle-aged church volunteer who had never touched drugs in his
life! It seemed like his training was mostly religious, and he had no psychiatric
expertise at all! The class began with a hymn, and as I listened to a dozen tone-deaf
inmates sing 'How Great Thou Art', I found myself wondering: what if a Buddhist wants
to get off drugs? Or an Atheist? But religious tolerance is not in the Texas Department
of Criminal Justice's lexicon, apparently. So these so-called 'proven techniques'
to get us all off the yam-yam were simply: 'Jesus up your ass'.

Which was pretty much what this book is. Jesus up your ass. The first part is a
story that describes one of the biggest druggie fuck-ups in the history of drug
abuse. He killed his son via vehicular homicide while high on meth. He ruined a
good marriage. He flushed his business down the toilet. He blew thousands of
dollars on drugs, which he then hid in the desert and lost due to being high and
paranoid. And all this is chronicled in a writing style that makes you wonder if
he's really clean now. The run-on sentences and spelling errors were painful to
behold. Clearly this man was mentally impaired independently of any substance
abuse problems. This part of the book actually made me feel better about my own
mistakes made while high.

But the later chapters are simply these disjointed, Bible-inspired diatribes about
the satanic nature of meth: using it, making it, and selling it. It's within these
pages that you will find gems like: "Those who make meth must stir many ingredients
together in a cauldron like a witch. The Bible says that 'Thou shalt not suffer a
witch to live', with a 'witch' being defined as an 'administer of potions'." So,
according to the logic of this book, if you stir something together in a bowl, it's
a potion, and you are a witch who must be put to death. I wonder if that applies to
the makers of Tylenol, or even just a cook in a kitchen? Come to think of it, my
spaghetti is pretty fuckin' magical.
Your fucking religions cannot be respected. The constitution is applicable to you. You are not specially excepted from the constitution. Your success at infiltrating the supreme court with traitors to the United States constitution does not thereby render it as not applying to you, but rather renders it obligatory for military snipers to shoot the treasonous brains from the skulls of the religious insurgents sitting on the court of this nation.
https://en.wikipedia.org/wiki/Satanic_ritual_abuse
Quote:

As the explanations for SRA were distanced from evangelical Christianity and associated with "survivor" groups, the motivations ascribed to purported Satanists shifted from combating a religious nemesis, to mind control and abuse as an end to itself.[45]
Quote:

Sociologists and journalists noted the vigorous nature with which some evangelical activists and groups were using claims of SRA to further their religious and political goals.[136
Your psychotic decompensatory fantasy world is simply not to any extent my problem, in any form that it takes. If your sense of moral righteousness is such that you cannot understand this, you will need to be quite plainly gunned the fuck down rather than allowed to continue your treasonous unconstitutional uprising.
Your socially convergent psychotic decompensation will as the constitution mandates be rendered to zero extent my problem:
http://www.faceofmalawi.com/2017/07/reli...ist-warns/
Quote:A professor at Stanford University, Robert Sapolsky, has said that religion is a mental illness, and that the behaviours exhibited by 'prophets' in religious texts are diagnosable acts.

The self-described atheist, who is also a neuroendocrinologist, argues that religion is comparable to a shared schizophrenia.
https://www.psychologytoday.com/blog/my-...r-or-apart
Quote:Religion and Autism, are they together or apart?
Recent studies suggest today's autistics tend to reject organized religion.
https://www.psychologytoday.com/blog/the...male-brain
Quote:

If the extreme male brain of an autistic is "mindblind," then you might suggest that the extreme female brain of a paranoid schizophrenia is "logicblind."
https://www.thetimes.co.uk/article/taboo...-qcxjfxs82
Quote:Most controversially, he believes society needs to tackle the taboo subject of ASD and paedophilia. Speaking ahead of World Autism Awareness Day today, he suggested that

many inmates in sex offender units, including those convicted of child pornography offences, show signs of Asperger's or ASD.
https://www.theguardian.com/uk/2009/oct/...xaggerated
Quote:

the role of the neo-conservatives and Iraqi exiles has been played by an unlikely union of evangelical Christians with feminist campaigners, who pursued the trafficking tale to secure their greater goal, not of regime change, but of legal change to abolish all prostitution.
http://www.telegram.com/news/20180907/ch...s-10-years
Quote:

Mr. Lundberg, 35, agreed to the prison time, which will be followed by 10 years of supervised release, through a plea deal. His lawyer argued, however, that he did not understand the immorality of his conduct because he suffers from autism spectrum disorder, a diagnosis he said was missed until after his second arrest.
The issue is not with the autistic population but rather is that the Drug War and the Sex Cult are establishments of religion. Our violations of the pertinent laws is protected by the first amendment of the constitution. If traitorous religious insurgents take issue with this and continue on it their treasonous subversion of the United States constitution there will be no option other than to violently suppress them.
There is a reason why Satan is at the root of everything by which the United States has violated my rights. There is a reason why Satan sending his weed to Earth has been to my detriment, there is a reason why Satan sexually abusing daycare children has been to my detriment, and so forth. It is because the United States of America is illegally respecting establishments of religion, and I will to no extent tolerate it. I demand for military force to be used in ensuring that the United States adheres to the constitution and ceases and desists from violating it to appease the treasonous religious insurgents. Shoot the heads off the traitorous supreme court justices who rule in respect of establishments of religion.
I don't need to tolerate your psychotic decompensation. I don't care about your morality or your fucking fiction material fantasy world. Your laws are illegal and they will be abolished or the treason committers will have their brains shot out of their heads. If the supreme court commits treason in respect of the illegally respected establishment of religion then paramilitary units need to swarm them and shoot them all to death until they are replaced with a court that doesn't respect establishments of religion.
If the supreme court doesn't abolish the controlled substance act and the child pornography laws on establishment clause grounds, kill each one of the traitors who ruled in respect of the illegally respected establishments of religion for their treason against the constitutional United States of America and bring a new case before the new court, and if they commit treason then kill them too until such time that enough of the treason committing religious insurgents have their heads shot off their shoulders for the supreme court to uphold the constitution by abolishing the laws which congress has illegally passed in respect of the believers in the fiction materials of establishments of religion.
I wish I were born a regular man, desiring only to see cartel assassins eviscerating terrified children, rather than as the wretched abomination I was, with my sick and depraved interest in the breasts of 14 year old girls.