[Slayer] 6'4", hollow cheeks, strong lower third
09-01-2017, 01:40 AM
but still a cuck
https://www.reddit.com/r/Rateme/comments...n_improve/
Cause of his narrow neck like me
fucking retard raising his brows giving himself more upper eyelid exposure
09-01-2017, 01:45 AM (This post was last modified: 09-01-2017, 01:45 AM by TalesFromDaBasement.)
(09-01-2017, 01:42 AM)

Amnesia Wrote: Cause of his narrow neck like me
Yeah, a thicker neck would help him tremendously
But he also has too much eyelid exposure, a high-set supraorbital ridge (absolute D E A T H) and a nose that brings his facial harmony down to 0.0/10
(09-01-2017, 01:45 AM)

chink Wrote: fucking retard raising his brows giving himself more upper eyelid exposure
It's the typical reddit pose, like 80% of them over on reddit do that post in every picture, such retarded faggots
he is still pretty good looking

he mogs 90% of guys his age

most 20 year olds are potato faced gymcels
how do fags like that manage to strike lucky with good lower thirds 
His problem is he's deathnik. That eye colour is a dead giveaway.
(09-01-2017, 01:56 AM)

6ft4 Wrote: how do fags like that manage to strike lucky with good lower thirds 
It aint even good, it's way too short and faggy
guy needs killing tbh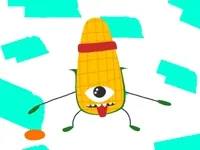 E Y E   A R E A
Y
E

A
R
E
A

is why he looks like a cuck
09-01-2017, 01:55 PM (This post was last modified: 09-01-2017, 01:58 PM by AsymmetryIsDeath.)
it's sorta hard to tell how his eye area actually looks when he keeps pulling that retarded pose, but it seems to me that his supraorbitals are very forward yet high. which is a death sentence. either that or they're just high and his maxilla's recessed, which i doubt. his forehead definitely looks like it's jutting out a fair bit beyond his cheekbones anyway

also his eyebrows being so thin and shitty failos him hard too
Yeah, lower third is overrated.
he's GL he just needs to inject and he will be a massive slayer

even as is he mogs most people here, jfl at your hyperbole cope
09-01-2017, 02:46 PM (This post was last modified: 09-01-2017, 02:49 PM by bignosebiglipethnik.)
beta high set eyebrows killed him


and his pencil neck. not surprised that hes a cuck