Poll: Should we shutdown the forum?


This poll is closed.

yes
8
66.67%
no
4
33.33%
Total
12 vote(s)
100%
Should victory delete the forums?
Theres no point, all it is is angry nerds venting at each other.
Idk, make this thread another 10 times that should get everything solved.
yes

if victory remembers my demeanor when i showed up on sh

and my demeanor now 

its telling how this site effects you

i hate everyone now

when i joined sh last year before i ended up in jail i was bitching about my cheating ex and the fuckers here said im lying about even having an ex lol do you see how fucking pathetic people are here?

any relationship with a woman is impossible to these guys unless youre "chad"

i fucked 30 women and got head from a dozen more in my life NOT COUNTING escorts but everyones cope here is that it requires money for someone like me to get laid lolololol

fuck this site
there is also no point in our lives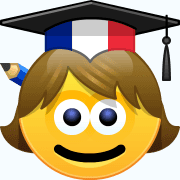 Someone on these forums will go ER eventually. Only that would end up getting the forums shut down