Quote:

Quote:

Three young girls walked past me once and they spat at my feet and ran away

with scarves covering their mouths. I was so embarrassed. "I was shocked at how cruel they were. I felt very depressed for days. But I had to pick myself up and get on with it."




Read more: 

http://www.vyperlook.com/odd-strange/man-with-no-face#ixzz3kZuT4u00
Quote:

CHILDREN see me and start crying

," Jose Mestre mumbles sadly from behind the monstrous 12lb growth that is eating his face.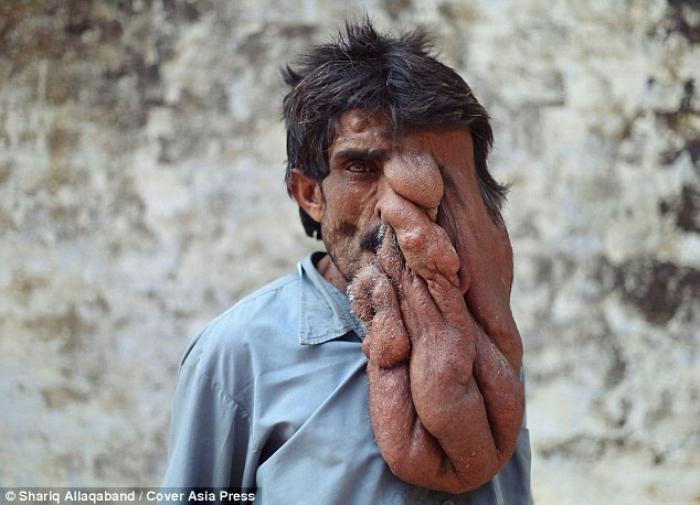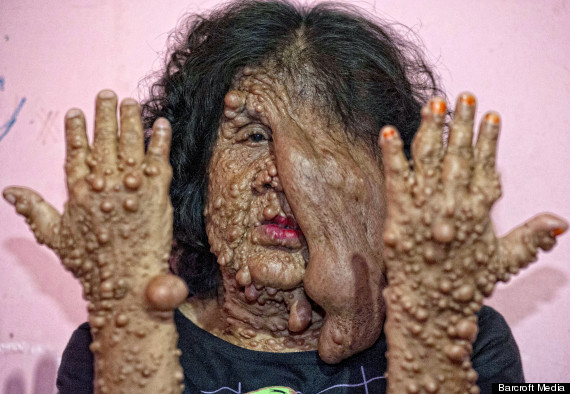 Quote:An Indonesian woman whose body is covered by hundreds of tumours

has been forced to flee her village after her family disowned her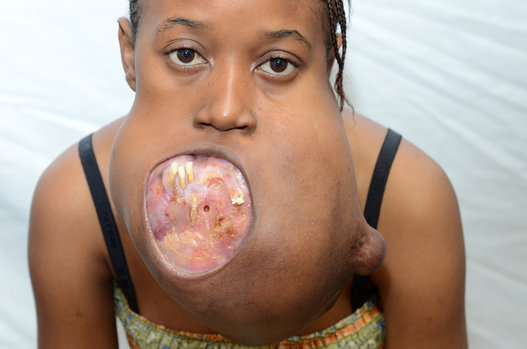 Yeah, I know 'EVERYTHING IS RELATIVE' but srsly brahs be thankful for what we have and let's try and make the best of it.
We weren't born like Gandy...life is so unfair! but it could also have been alot worse
be grateful for the FACE you have
Quote:

Treves observed that Merrick was very sensitive and showed his emotions easily.

[64]

 At times Merrick was bored and lonely, and demonstrated signs of 

depression

.

[65]

 He had spent his entire adult life segregated from women, first in the workhouse and then as an exhibit. The women he met were either disgusted or frightened by his appearance.

[66]

His opinions about women were derived from his memories of his mother and what he read in books. Treves decided that Merrick would like to be introduced to a woman and it would help him feel normal.

[67]

 The doctor arranged for a friend of his named Mrs. Leila Maturin, "a young and pretty widow", to visit Merrick.

[37]

 She agreed and with fair warning about his appearance, she went to his rooms for an introduction. The meeting was short, as Merrick quickly became overcome with emotion.

[67]

 He later told Treves that Maturin had been the first woman ever to smile at him, the first to shake his hand.

[37]

 She kept in contact with him and a letter written by Merrick to her, thanking her for the gift of a book and a 

brace

 of 

grouse

 (a pair of birds), is the only surviving letter written by Merrick.

[68]

 This first experience of meeting a woman, though brief, instilled in Merrick a new sense of self-confidence.

[69]

 He met other women during his life at the hospital, and appeared taken with them all. Treves believed that Merrick's hope was to go to live at an institution for the blind, where he might meet a woman who could not see his deformities.

[69]