[Red Pill] Daily reminder the Greeks were more advanced than us
01-13-2019, 03:01 PM
can confirm

we still are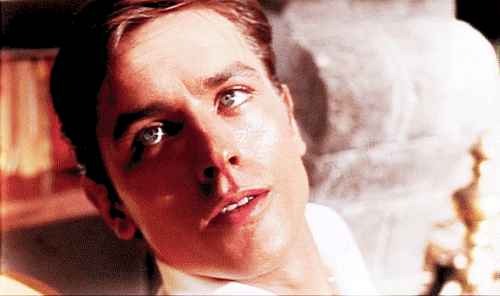 "I want to devour you with my eyes, and tell you over and over that you've never been so beautiful."
(09-17-2016, 10:13 PM)

Zoosus Wrote: Hes a fucking actor and musician with god tier voice. Honestly I dont think this guy has ever FAILED to make a girl's pussy GUSH after meeting him. Fucking jock athlete, 9/10 PSL rating A&F model, actor, musician.

I dont even care about the girls. I just want to wake up one day looking like him, walk outside and inhale a deep breath of fresh air through a perfectly formed nose and airway via god-tier maxilla development. I want to go outside and smell the roses and smile at people, advertising my wide palate and straight teeth. I want to run outside with my friends tossing a football and feel the rush of high-hemoglobin blood running to my naturally robust muscles built off testosterone. I want the sun to beat down on melanin-rich skin and feel like im glowing for the rest of the day.

I will never feel as 

ALIVE

 as prime Carmack.
(01-13-2019, 08:39 PM)

smike Wrote:

(01-13-2019, 03:50 PM)

shameless_2.0 Wrote: They fucked little boys


That's because their women were boring. Patriarchy can be a bitch sometimes.

the wife can't read, she can't write, she's not allowed to leave the house. what is interesting then? boy and hookers.
This seems like a trick.
Begone, vile harlot
(01-13-2019, 03:03 PM)

ovrck Wrote: can confirm

we still are
Quote:

Rates of obesity in boys are highest in Greece, where more than a third (39 per cent) of 11 year olds are either obese or overweight. (2018)