08-25-2015, 08:19 PM (This post was last modified: 08-25-2015, 08:24 PM by AdolfHitler.)
everyday plenty of boats with african and middle eastern migrants arrive at the Shores of Southern europe. Hundreds, thousands every Single day.
Not Old people, children and women but young, high T, low inhibition, highly fertile, viril, aggressive, Dominant males fresh off the boats with their tribal, animal like mindset ready to creampie white pussys and Beat up white beta cuckolds.  :H:
White sloots are even waiting at the Shores, ready to receive new nigger sperm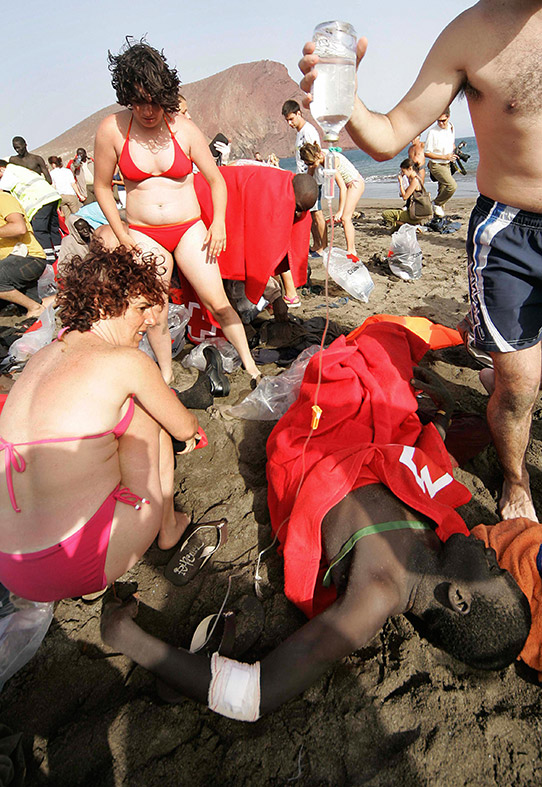 Meanwhile europeans have the lowest birthrate, the amount of incels thanks to Open hypergamy rises from one New dating app invention to another New dating app Invention, thousands of white unborn babies get aborted and thousands of new condoms and birth control pills get sold. 
Just LOL at you stromfrontcels