Nomatter how ugly a girls face is....
...once they bend over they are fuckable.
that top pic is my favorite kind of pussy. just look at those lips.
she had never seen eyes so full of anger
I think we're compatible, I see that you think I'm wrong
But anytime will do, my love
(07-13-2015, 09:11 AM)

Harakiri Wrote:

(07-13-2015, 06:31 AM)

Workcell Wrote: Unless they are obese.


+1UP
Nope they are still fuckable once bent over even if they are fat.
Legit, every female bent over spread is fuckable.
Notice you didn't post a black spread
(07-13-2015, 12:27 PM)

The Masked Magician Wrote: Notice you didn't post a black spread
damn you got me.
You made me legit think about fucking butterfaced bitches. Just lay down and spread crew.
Yep, I basically could care less. I once tried to get with a treacher collins girl
fuuuuuk that puffy pink young pussy... i can see it, but i cant FUCK IT!!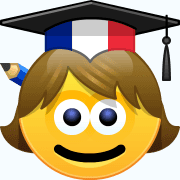 I would fuck every pussy while on no fap. Not every face nor body, but every spread pussy.
literally all you need as a woman is not being fat and you can have almost any man you want for sex atleast.
face doesnt even matter. just be not fat and disgusting and 99% of men are going to fuck you
Is there dignity in living life as an entity?
Born into ruin, we feel withdrawal
And we are lost without a cure
We are not fit to walk amongst them
Eventually this is something we must accept
The world moves on without us
And only the grave welcomes us with open arms
Pray for another chance to bloom
While the rats will feed off of our failure
We wither away rotted from the core
Welcome to your new home
[img=0x188]http://31.media.tumblr.com/tumblr_m1bdtzt96X1qmyzc7.gif[/img]