http://news.sky.com/story/teenager-jaile...e-11012933
Woods is jailed for four years and four months for killing a man described as a "star" who devoted his life to the community.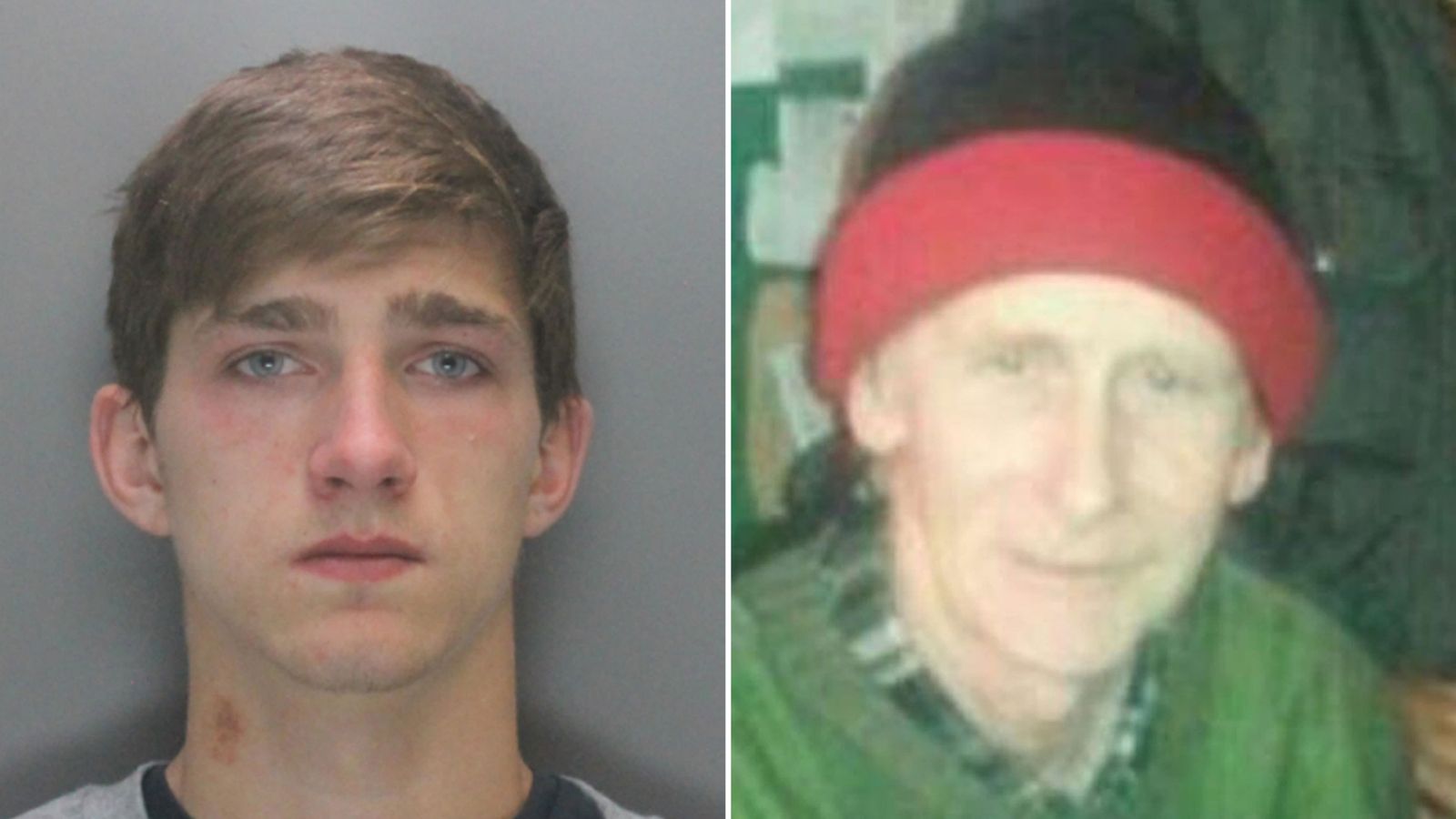 Luke Woods fatally punched Leonard Saunders in St Helens on 21 July 2017
A relative of a man who died after he was punched because he did not have a cigarette says his attacker's "sentence will never be enough".
Leonard Saunders, described in court as a "star within the local... community", died after he was hit in the street by 17-year-old Luke Woods.
Woods was given a four-year and four-month jail term after pleading guilty to manslaughter.
Mr Saunders' niece, Heba Soliman, speaking after the sentencing, said: "The sentence will never be enough to bring back our uncle and we just hope that he (Woods) has to live with what he has done and we hope that he is remorseful for his actions."
Liverpool Crown Court heard that Woods had been walking through St Helens, Merseyside, just after 6.40pm on 21 July this year, when he approached Mr Saunders, who was with his friend Gregory Taylor, and asked for a cigarette.
When both men told him they did not smoke, Woods punched Mr Saunders, causing him to fall to the ground and fracture his skull.
The 65-year-old died in hospital nine days later.
The court heard Woods, who was drunk and had taken drugs, had previously told his friend he would punch someone if he did not get a cigarette.
When police went to Woods' home to arrest him the following day, the teenager tried to headbutt an officer and had to be restrained as he tried to escape.
Judge Clement Goldstone told Woods: "You snuffed out his life and brought untold sadness and grief to countless people.
"No sentence of this court can or will be seen as doing justice to the mindless violence which you perpetrated against Mr Saunders on the afternoon in question and no sentence of this court can bring him back."
Mr Saunders was described as "a shining, yet very modest, star within the local St Helens community to which he devoted his life".
Ms Soliman told the court he had dedicated his life to charity and volunteering.
She said: "We will never forgive or forget the actions of the person that did this. He took away our beloved Len's life. He did so in the most evil and vicious way."
Mr Saunders' nephew, Ramy Soliman, said: "If that boy had been in distress on that road, my uncle would have been the first person to go and help him. It's just so sad what's happened to him."