07-23-2015, 05:13 PM (This post was last modified: 07-23-2015, 10:22 PM by DeepthroatSlayer.)
Pictured are 4 negroid females. The last is albino to emphasize facial structure differences or blacks.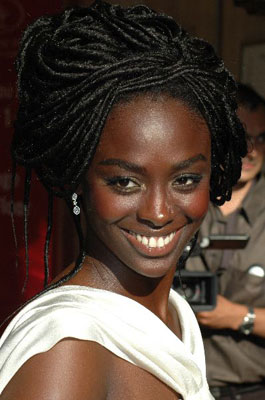 So obviously negroid females aren't the solution if your playing the love game. Being black and woman makes them especially dumb and unrelatable.
If you're in it for slaying, or a traditional marriage they're great if you get get over their broad flat noses and massive dick sucking lips. I actually like the lips because imagine the deepthroat slaying. Some science for those of you with brains,
"The occipital bone is deeply concave and projects far back, and the anterior bones are elongated forward. This elongation mkes a greater distance between the posterior part of the temporal and superior maxilliary bones; hence the zygomatic arch is not high as in the Laplander, the central Asiatics and American races, but long and narrow." 
The Peninsular Journal of Medicine and the Collateral Sciences, Volume 2 1855
So anyways nigresses are great for marriage because they're so stupid. They can't play silly games or hide things from you. They have huge asses and huge libidos. The ones who go for whitey are usually in it for the beta support, but one immersedrsed in white culture they will be addicted to the quality of life but will need to cling to you in the foreign culture. She won't have proper friends, and as such won't be prone to cheating. She's basically youre, need I say it, slave.
Make sure to sign a prenup so she knows how broke her ass will be if she tries to leave.
Warning, do not use this method to reporduce. IF you want kid's I'd recommend getting a donated egg. You can knock-up your african goyl with 100% white children.
So the question is, can you deal with their wide ass faces?