I am going to argue here that women are ONLY sexually attracted to good looks, and to a much lesser degree masculine, dominant, "alpha", swag, etc. personality/behavior as long as her looks threshold is passed. This is in opposition to the blue pilled notion that women are sexually attracted/turned on by personality/behavior REGARDLESS of looks, as well as money, and status. This is not to say that M/S/thug/rape game can't get you laid, but saying that if those are the only things you have she is not sexually attracted to you and is just using you/having sex for an ulterior motive.
Let's start by first asking why is it that people have historically thought that money or high status makes a man more attractive to women. In the past, women did not have any way of providing for themselves and getting the resources that they needed to survive and consume for their frivilous tastes, instead relying on men to give these to them. In order to trick/encourage these men to give her MORE resources, they would lie and spread around the rumor that women are "attracted" to men who have lots of money or high status. Women would also have sex/marry rich men, NOT because they were necessarily sexually attracted to them, but instead as a purely economical transaction for wealth. Young generations saw this and along with blue pilled conditioning interpreted it as women being sexually attracted to money/status. It's also easier for the wagecucks to believe that their wives really ARE attracted to them then to accept that they are in a long term prostitution contract stacked in her favor.
When a woman has enough money and social standing/status to meet her basic survival needs, she can begin to do 2 things. 1, she can refuse to prostitute herself out for sex with males she isn't attracted to (before she isn't in a position to refuse this offer). 2, she can AFFORD to start prioritizing looks and personality in who she chooses as her sexual partners (i.e. have sex with who she actually wants to have sex with). If she is attractive and has extravagant, consumer culture tastes and doesn't care about sex that much/mind being a prostitute/settling for less sexually, she can look for a man who has at least average if not slightly good looks, as WELL as lots of money and status to give her resources with.
Let's look at some examples to prove the point.
Imagine you are transported to Africa and you have lost everything you own, your identity back home, any professional/life skills, etc. You are essentially in poverty with no way to support yourself and are afraid for your survival.
You see this "woman"
is your dick hard? Are you throbbing at the thought of fucking her? I hope not. You probably feel NO sexual attraction to her, maybe you are even repulsed at the idea. She offers to let you live in her mansion and take care of you for the rest of your life, but expects you to sexually serve her 1-2 times a week. Would you take the offer? Would you accept if you had NO shame or capacity to have honor like women do? Once you started fucking her, would that mean that you were sexually attracted to her or just that you were using her for her money? You get the point.
Now let's imagine another scenario. All throughout your post adolescent life you have always been treated well by girls. They do favors for you, be nice to you, and it seems like almost all of them would love to fuck you, often going to great lengths to do so. During your teenage years and early 20s you fuck girls like this, that you are extremely attracted to and want nothing else from but to have sex and enjoy their company, regularly.
In your late 20s to early 30s you notice that you are beginning to lose your looks, and the really hot girls that you are used to fucking aren't as interested in you anymore. Furthermore, you aren't very smart, motivated, or disciplined and your life kind of sucks. You have to go to work all day at a dead end job and still live in a mediocre place and are running low on cash to buy all those cool new things you want. You are worried about workslaving away for the rest of your life and how you are going to pay for your retirement. You have 2 choices now.
Would you rather:
Be fuck buddies with Ally. She isn't AS hot as some of the girls you slept with in your prime, but she is still pretty cute and fun to be around. You enjoy having sex with her and want to be around her, no other reasons needed. You are worried that eventually she will leave you for someone better and she doesn't spend any money on you though.
OR
marry Joelle. She has $300k saved up in the bank and makes $80k a year. She lets you spend as much of it as you want on almost whatever you want, within reason, as long as she can keep paying the bills. You never have to work again in your life if you don't want to. All she expects is that you sexually please her at least 2-3 times a month. Oh and if at any time you decide you want to leave this arrangement, she has agreed to give you half of her assets under the threat of imprisonment (to prove that she loves you). As a bonus, if you are lucky and sneaky you can even fuck Ally and other new girls you meet on the side.
If you are an honest person who has some self dignity and honor, you might pick the first option. But who here knows ANY females that have even a shred of honesty or dignity in them? They all take option 2, marriage to a beta provider that they aren't attracted to, and cuck/chuck them, definitely NOT because they are attracted to them. 
Now a third scenario. You are a rich, very good looking, semi-famous local celebrity. You are an actor/local entreprenuer. You have about $30 mil in the bank, people have respected you and told you that you could be a model all throughout your life, and you are well known, popular, and respected in your area of the city. Your girlfriend Ashley is an extremely hot actress, your 10/10, with a killer personality that complements yours. She is also fairly rich with $25 mil in the bank, and well known and respected throughout the city. You love spending time with her and the sex is amazing. She hardly ever fights with you or gives you attitude. She is your ideal woman.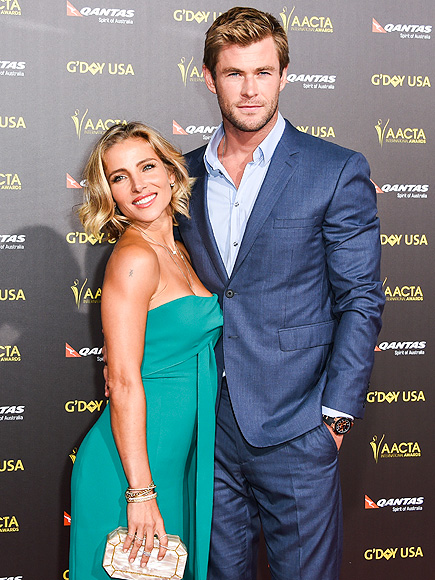 Suddenly, Ashley loses her ability to act somehow and loses her job and all her money, as well as her good reputation, in a series of tragic events, media campaigns, rumors, etc. She still loves you and wants to stay with you, and isn't even trying to pressure you to spend more money on her.
However, a new girl, an ultra rich, influential, powerful, attractive girl has also fallen for you and is asking you to dump your girlfriend for her, Illia Rothberg.
She is a few points lower on the looks scale than your girlfriend, and her personality is a little too controlling and cold for your liking, but she is still overall a very attractive woman. She is from an extremely wealthy, powerful, influencial family. Everyone in the country has heard her family's name, some of them are prominent politicians and businessmen. You could easily use her money and connections to grow your business, create an empire, become famous, and live a life of even more rediculous luxury than you already are. 
Do you dump Ashley for Illia?
I think most people would rather stay with Ashley, especially if they are already well off financially, but if you picked Illia because say you really wanted to live that elite of elites lifestyle, would you at least admit that you wouldn't be as
sexually
attracted/
sexually
 fulfulled in the relationship with her as compared to with Ashley? Even though you might be more fulfilled/happy OVERALL in the relationship with Illia because of the other benefits.
A last scenario
You are yourself going about your day to day activities when you notice a letter in the mail. It says you have been selected to be on a game show where you can select one of three girls to come with you to a deserted but well furnished, modern technology house on an island for a year, all expenses paid. Who do you pick?
Greta
Is very fat, not attractive, getting old, BUT she has been trained to be a hypnotic slave for you. You can completely customize her personality to be whatever you want. She can be as horny/sexual or as prude/virgin as you want, as smart, educated, or dumb as you want. Can have deep conversations about philosophy, science, video games, life, anime, aesthetics, WHATEVER your interests are, or can just stay quiet. You could make her a literal genius and have her teach you about whatever modern day science and art currently knows, etc. or any skill like how to play any instrument, write code, learn languages, cook, fight, etc. You can make her your slave and cook, clean, do things for you, etc. She will be completely down and in to whatever fetishes you have no matter how fucked up. She will completely accept you no matter how subhuman and depraved you are. The one requirement is that you must make her orgasm from P in V sex at least once a week or you will have to leave the island early. 
Morgan
Is cute, somewhat attractive but nothing to write home about. She has a very feminine, sweet, nice personality. She wants to have sex at least once every other day, sometimes every day, and will occasionally initiate it. She gives good blowjobs, lets you cum inside, and may let you have anal later in the year if you can convince her that it's safe. She is eager to please you and loves when you cum and make her cum. She will participate in some of your more innocent fetishes if you have any, like dressing up, roleplay, feet, etc. but will be shocked and turned off if you have any extreme/depraved ones. She is a virgin before coming on to the show if you want her to be. She will cook and clean for you and do some favors for you. Always has good manners and is grateful and appreciates you. Hardly ever fights with you or denies sex. Is average IQ, will talk to you about anything you want to talk about and leave/be quiet if you want her to. Occasionally will come to you to talk about her problems and get emotional support, like once a month. Her requirement is that you treat her well and get her off at least once a week. If she has any
major
problems living with you she can inform you and the show staff of them and give you a week to change them, and kick you out of the house early if you don't. (No feminazi)
Stacy
Either
or for the "high T" guys
Is very attractive to you. The type you jerk off to. She has a very spoiled, entitled, controlling, bitchy personality. She is used to everyone doing things her way and will throw fits and give the cold shoulder to anyone who doensn't go along with it. She doesn't respect you and will expect you to do all the work around the house, cook, and clean up after her. She is not attracted to you since she has had way better, but will occasionally fuck you once a week but only if you agree to do it her way. She will force you to participate in her fetishes but only if you don't like them, for instance if you aren't in to feet she will make you worship them first, if you aren't in to being dominated she will tie you down, she may make you roleplay something that you don't like, etc. Additionally she won't participate in any of your fetishes, won't give you blowjobs or anal ever. If she finishes first she will occasionally leave you hanging with blue balls, and she won't let you leave until you've finished her even if that means eating her out for 30 minutes. If there is ANYTHING that she wants you to change about your behavior, she can complain to the staff and you have to change it within a week or you will be kicked off the island early. This inclues how you dress, style hair and beard, how you talk to her, when you wake up/go to sleep, how much time you spend on the TV, video games, if you aren't working out, if you are jerking off more than she wants, not having good hygeine, cooking what she wants, etc. If you do prove yourself a good slave over time, she will slowly start to have sex with you more often and pay more attention to satisfying you while doing it.
Which girl would you choose and why?