'I just want my daughter to be pretty'
Just look at those pathetically bluepilled comments...
>

This mom is appalling. Raising her daughter to focus on looks. Focus on education. That alone will ensure her success.
>
So, so shallow! If
you encoura
ge your child to just be 'pretty' prepare yourself for her to grow up relying on this to the detriment of working on her personality.
>
Really?? Cause OPRAH isn't pretty.., Bill Gates is ugly... And Mark Zuckerberg is just not blessed with looks.., but they are EXTREMELY SUCCESSFUL. I would of asked for brains
>

Being attractive isn't a guarantee your life will be easy. The most beautiful girl in my school was bullied because of it.
07-27-2015, 04:58 PM (This post was last modified: 07-27-2015, 05:01 PM by Nambog2 Revengeance.)
Good intentions, shame nature isn't always so forgiving. Even if the girl isn't pretty she will still get truck loads of attention if she's white and slim, she just wont get ALL the privileges in life that comes with being white slim AND with an attractive face.
---
Quote:I don't want that for my daughter. I want her to wake up and be excited to face the day ahead. 

And while I understand that that sense of poise and positivity isn't achieved simply by being gorgeous, good looks definitely help. 



Being born beautiful breeds an innate sense of confidence and self-worth that equip you to deal with the ups and downs of growing up.





And then, once you're past the turbulent teenage years, that unshakeable confidence that comes with being attractive can help you climb the career ladder quicker than your contemporaries. 
Holy shit, I'm crying brehs, I'm crying. Imagine having unshakable confidence because you KNEW that you were attractive and in the top 10%. Just imagine the god like feeling. Mannnnnnneeeeeeeeeeeeee.
:cry2:
You can't imagine what it's like to be PURE.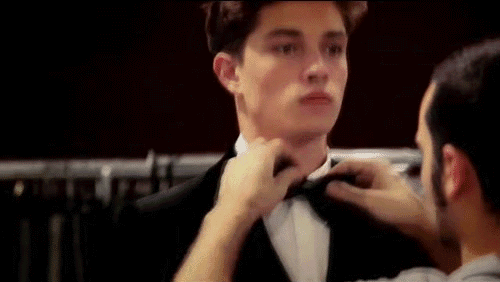 thing is that those bluepill comments are right too but it's harder to be successful by studying and stuff like that. if you're a hot female, you can sort yourself a rich husband and you live on easy mode without doing shit.