'I Serve Darkness'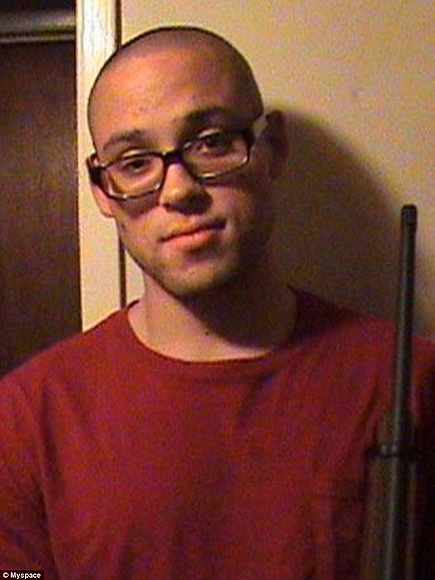 "This is absolutely evil," the source says. "The guy is a Satanist." Mercer also died on Thursday afternoon after exchanging gunfire with law enforcement officials. 
"Chris didn't talk to anyone. He was mad that he was at the school and didn't like anyone," Rivera says. "He didn't have a lot of friends, I can't even think of anyone who he ever was friends with." 
"He was really moody, like he'd come into class and just put his head down on his desk and sleep or pretend to sleep.

"
"I crossed paths with him once or twice but nothing was said.

"
http://www.people.com/article/oregon-shooting-gunman-had-obsession-satan?utm_source=zergnet.com&utm_medium=referral&utm_campaign=zergnet_715737&xid=partner_zergnet