I think buzz cuts only work for:
-norwooding men
-blacks with nappy hair
-low class masculine people
-people with the right type of skull ( not brachycephalic)
If you have some non-masculine features it will fuck you up.
Examples:
Tom welling has big beta eyes and even if he's 9/10 he looks far worse with the buzz cut.
Basically if you want to be good looking as white you need hair.
Hair game is very undertated.
Zac Efron made his career because of his hair. His face is good looking but plain if you take away his hair.
Zac in 2008 was probably one of the biggest teens slayer ever.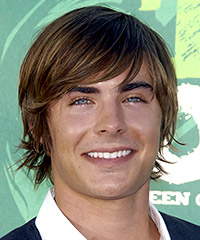 If you want to pull the buzz cut you need :
-low Fwhr or at least not a long midface
-avg sized skull + cranic vaults
* make sure your skull isn't brachycephalic
I looked like a slavic brute with the buzz cut:
Now I look italian