[Black Pill] why do I want to lick the feet and eat the pussy of this girl?!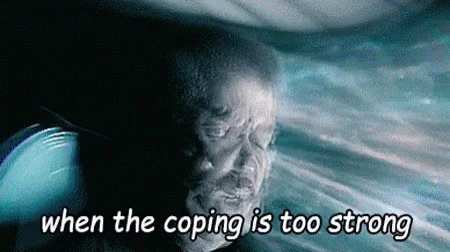 She is cute but not fuckable. 2/10 obviously. Not my standart. I deserve better.
I was dead, in the seas of error and sin, drowned.
I was a slave in the shackles of sin, owned, fettered.
The Shaytan passed his rope down to me from his many ways.
Sins, I would go to them sunset and sunrise,
The sins attacked my skin then bones... then veins.
I was enrolled in the glitter of the star of this world.
Truly, I am in need of rain, purifying, able to clean.
I would put a lot of things in my sig but it wouldn't fit and it'd look aspie. So I make threads about it.
(04-14-2019, 08:11 PM)

imperative Wrote: its because shes a redhead white gyal

redheads tend to have the best looking pussies in terms of colouring, shape and overall look. so its no surprise by the likes of you and me we'd worship and eat the shit out of that pussy


Not to mention all redhead chicks give great blowjob.
You're a dog and you want to clean your master
because you are an ugly cuckish feminin beta stupid arab twink 
no sane man wants to lick those cave man feets you subhuman dirty arab
there is something about that girl that gives her huge sex appeal
I just want to fucking eat her pussy and lick her feet
04-15-2019, 05:18 AM (This post was last modified: 04-15-2019, 05:21 AM by soul of my soul.)
(04-14-2019, 06:12 PM)

ASSOMBROSSO'S SUCESSOR Wrote: lick her ass instead you beta faggot
id love to lick her ass
---
(04-14-2019, 10:00 PM)

undisputed Wrote:

there is something about that girl that gives her huge sex appeal





I just want to fucking eat her pussy and lick her feet




legit bro
---
(04-14-2019, 08:11 PM)

imperative Wrote: its because shes a redhead white gyal

redheads tend to have the best looking pussies in terms of colouring, shape and overall look. so its no surprise by the likes of you and me we'd worship and eat the shit out of that pussy


yes and her ass too