I want to explain the difference I see between these three generalized categories of males in terms of their social/sexual interactions.
I will be discussing mainly personality/behavior differences between these types, but keep in mind in most cases the men will have matching looks to their personality (physiognomy). When I say beta here I just mean the vast majority of unattractive, submissive/weak/low status males and by alpha I mean a stereotypical primitive attractive Chad stereotype.
Beta
Unattractive personality and also usually physical appearance
Often have feminine, soft, round, immature, light/high trust features, small stature (height and/or frame) or fat/skinnyfat, little muscle
high inhibition
unambitious
"nice guys" (try to appear as if they are intelligent, "civilized", agreeable, and self sacrificing)
Submissive
Insecure
Weak
Doesn't stand up for himself/what he believes in
Needy/desperate for validation/sex/approval
Is easily shamed/manipulated
Don't have any first hand experience with what women are attracted to, so they turn to society/internet for advice instead
some think girls ACTUALLY are sexually attracted to their "good personality" or money
In social interactions:
Around other betas will get along fine, but if a girl is present they will passive aggressively cat fight with each other to try to "impress" her
Around alphas they will act subservient to him and try to suck up to him by laughing at his jokes, agreeing with him, etc. Won't dare question/challenge him
Will white knight girls and develop oneituses heavily for the first girl that interacts with common pleasntry towards him
If they get in to relationships, it's usually either in their teens or mid/late thirties.
Contributing factors for teen beta relationships: girls are/were still heavily conditioned to be afraid of slut shaming in high school, and were still intimidated by alpha slayers. Wanted validation/love/approval/gifts from a beta they could have complete control over. Often didn't even necessarily have sex often, if at all. Girls didn't know their value yet and settled. Younger girls sometimes are more attracted to a high trust twinkish look.
Through their 20s-early 30s they are treated as asexual friendzoned walking wallets or emotional tampons/WKs by women.
Around mid 30s they may start to be married and cucked/chucked within a few years.
In their relationships, they rightfully acknowledge that they are "so lucky and grateful" that the girl settled for them. They have pretty much no other options and thus take what they can get. They put the girl on a pedestal and take any and all shit from her, while she takes him for granted, uses him for his money, and resents him. They are often cucked and refused sex. They are left/divorced eventually on bad terms. Betas are EXTREMELY jealous and overprotective of their girl's pussy, and define their self esteem and worth in life on whether or not they can pay enough $/attention to her to maintain exclusive access to it, even if it's just a few times a month.
The defining words that describe him are: conformist, apologetic, spineless, CUCKOLD
Alpha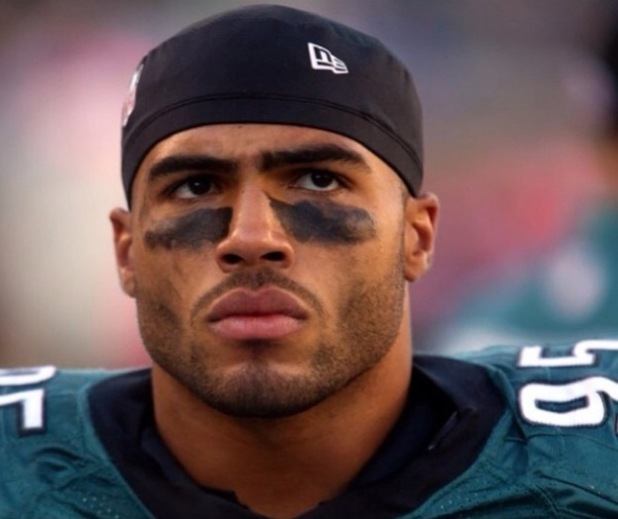 Perceived as very attractive by most girls
DOM, masculine, big/muscular, intimidating, low trust/dumb primative appearance
thug, bad boy, criminal, aggressive, confrontational personality
low inhibition
usually ambitious to dominate others
Imposes himself and his beliefs on others
Isn't able to be shamed easily but can be manipulated in other ways
most girls approach him/accept his advances so he never had to worry about attracting them
Around betas he will dominate/control them, put them down, and seek validation to fuel his narcissism.
Around other/new alphas he will attempt to AMOG them. If he loses he will become extremely butthurt and may throw a temper tantrum.
Around girls will try to impress/fuck them
They treat most girls like sex objects, but if they get a really hot girl and/or especially when they are younger/naive, they may "go full beta" for her. Unable to control their intense jealousy and rage towards this "challenge to their property", they will often get in to fights with people she flirts with, etc. and will still be easily controlled/manipulated by her once she has her hold on him. They are treated much better in their relationships and can get them as long as they remain attractive whenever they want.
Defining words: brutish, domineering, aggressive, extroverted/expressive
Ascended/Zeta male
Varies in perceived physical attractiveness
Varying appearance, but often intelligent looking, big forehead, thick straight low set brows, tall, thin/low bf%, piercing or brooding stare
At peace/ease with themselves and the world, often introverted, great independent thinkers, scientists, artists or monks
Have seen, accepted and integrated most if not all of the different drives and (subconscious) layers in themselves
balanced inhibitions that they can choose to overcome if necessary
ambitious to live a virtuous life, whatever that means to them
Does not seek to control others, or need anything from them in return
Cannot be shamed or manipulated, will go to extreme lengths to maintain his integrity and independence. Unapologetic for who he is and what he thinks/wants.
Has high control over his emotions and thoughts, and some level of mastery over his sex drive
If they are too unattractive/aspie to successfully interact with others or attract women, they gracefully bow out of society and find fulfilment elsewhere within themselves or other pursuits
When interacting with others seek out like minded individuals and only engage in non confrontational, mutually beneficial relationships. Does not feel the need to impose his will on others, but will fight back against or leave any attempt to control or harm him.
If a girl is attracted to him, depending on if he respects her as a person/potential partner or merely sees her as a sex object, he will treat her accordingly and as he finds it worth it. With women he will never become pussy whipped or commit because he knows that nothing can last forever and just wants to enjoy her without needing to control or own her, but is fine with himself if he can't.
Defining words: self-sufficient, independent, unwavering, intelligent, pure, ascended