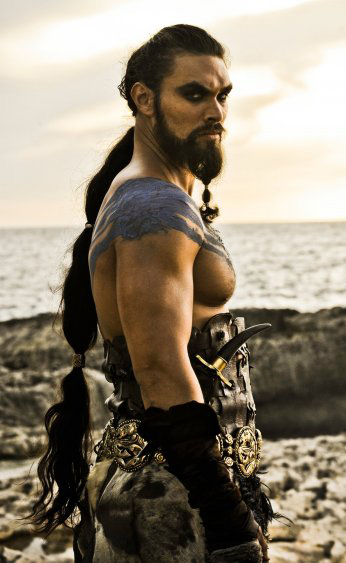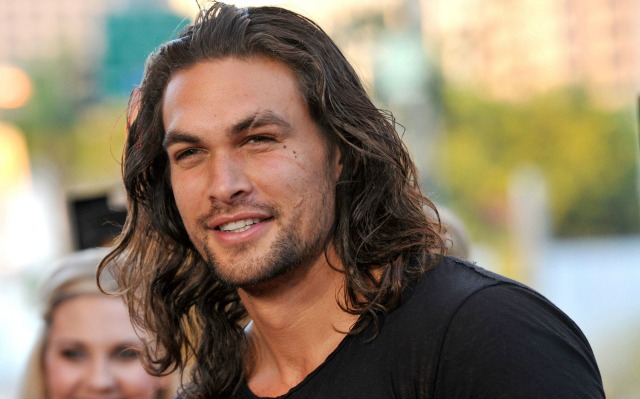 Khal Drogo (Jason Mamoa) aka one of the Most MANLIEST Looking Motherfucking Chads in history. Standing in at 6'4, 215lbs, and packing 18+ inch arms, this guy is a Chad straight from your worst highschool nightmare. In 1999 as a young lad he won Hawaii Model of the Year and is famous for his role as Khal Drogo and upcoming film Conan. 
So you'll never be as badass as the Khal due to your shit genetics, but you can try. Meet this workcel who became a real life Khal Drogo. 
He put on 110lbs of muscle, hired a makeup team and clothes designers, and worked his heart out to become a real life Drogo. And the women love it, here's a few comments. 
I can barely tell them apart, seriously. Both are sexy as hell. If he wants to marry a girl who can't cook, but can eat a horse he knows where I am!
Will you marry me? My moon and stars.
So, that's the key folks. Tired of being an incel? Become

KHAL FUCKING DROGO. Here's a workout from the Khal himself to get you started. 
she had never seen eyes so full of anger
I think we're compatible, I see that you think I'm wrong
But anytime will do, my love